Sky Sports views
See what our experts have to say on Steven Gerrard, the Premier League title race, KP and more...
Last Updated: 13/11/12 12:36pm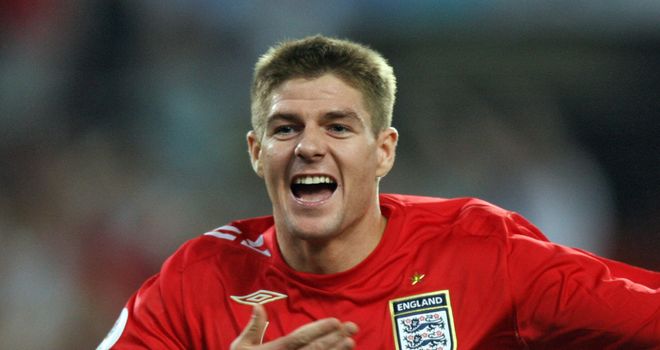 Graeme Souness on why Steven Gerrard is the best English player of his era
"Gerrard is probably the best and I would have him as number one. But rather than saying the best, I think you have to ask who has had the biggest influence on his team and Gerrard has had the biggest influence in the England team in the last 10 years. However, I think he has modified his game this year; he is less explosive and is more of a proper central midfielder, and provided he can avoid injury, I think he can play for another three years."
Graham Thorpe and Mark Ramprakash on why England may flourish in India
THORPE: "Statistically it is a big ask, but all you can do is prepare well and England have done that. They have had good warm-up matches and the players have spent time in the middle but they have to be very clear on their game-plan and bat through very long periods of time."
RAMPRAKASH: "Kevin Pietersen has had success in India in Test cricket, while he has also sampled the IPL; he knows the conditions and the climate and that is a big plus for him and England. Plus, he is the type of player that if he stays in for a while can get on top of those spinners and make things difficult for them."
Gary Mackay on what he is doing to help cash-strapped former club Hearts
"Scott Crabbe, anther ex-player, and I have set-up a foundation, the 1874 Fighting Fund, where we are looking for money and the response we have had has been wonderful and a lot of ex-players and Harry Redknapp, who says he was shown so much respect for the Hearts supporters when Tottenham played them last season, have all pledged £100 to kick-start the fund.
"I didn't think ex-players would like to buy shares so I started this scheme to show players who loved playing for this club that they can put a bit of money in and we will look after it and work with the club. The money will be used to pick up some debts and generally put something in the coffers for us to work with and I think Hearts fans are confident that (the club will survive)."
Dennis Tueart on why there are only two horses in the Premier League title race
"If you look at the history of the Premier League where you are after 10 or 11 games is usually indicative of where you will finish at the end of the season. It looks like it will be a Manchester battle and I don't think Chelsea will be as good as City or United as they are still in Europe and all these other competitions, while the quality of the Manchester clubs' squads and the competitive element within the city will drive the two teams on."
Tony Jardine on the F1 title race ahead of the US Grand Prix
"I don't think Sebastian Vettel will be crowned this weekend because the Ferrari has been going so well; it has good reliability and I think it will have good speed on those long straights in Texas and I think it's going to go all the way down to the wire in Brazil. There's only 10 points between Vettel and Ferndndo Alonso so I can see them both being on the podium this weekend and us then getting a big final battle in Brazil. It's going to be a fantastic end to the year."
George Burley on England new-boy Wilfried Zaha
"From the first time I saw him there was no doubt he had great natural ability. He does everything off the cuff, he loves playing football and he's developing and learning the game. There are areas, such as his final ball and his finishing. which need improving, but there's no doubt he's one of the best talents in Britain.
"If he continues improving there's no reason why he can't be a top international player, but it's important he doesn't move to the Premier League too early as some other young players have done. He needs to play regularly and he is doing that at Crystal Palace."
Ian Rush on why Brendan Rodgers is the right man to lead Liverpool
"The Liverpool supporters can see the way Brendan Rodgers is trying to play football; it is good football and it is just a matter of finishing teams off. The fans are being patient with him and I think they have to be; people forget that Sir Alex Ferguson went five years without winning anything at Manchester United. Liverpool have to start all over again and Brendan is a good young manager and everyone has faith in him."
Click here to see what our experts were saying on Monday.