Stoner has no plans to retire
Casey Stoner insists he is planning a return to action after speculation that he might retire following ankle surgery.
Last Updated: 13/09/12 4:51pm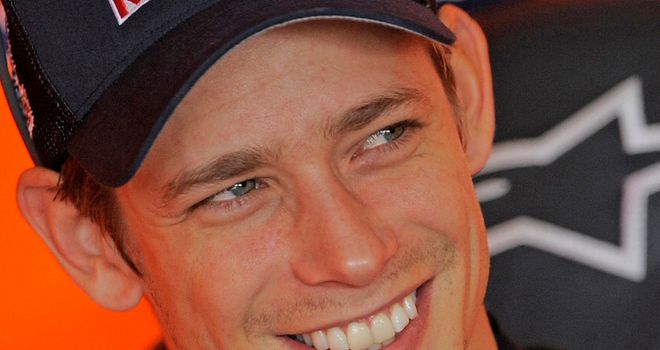 Casey Stoner insists he is planning a return to action after speculation that he might retire earlier than planned following ankle surgery.
The 26-year-old Australian is recovering at home in regional New South Wales after specialist surgery to repair torn ligaments and remove bone fragments following a crash in qualifying at the Indianapolis GP in August.
The reigning MotoGP champion announced in May he would retire from racing at the end of the 2012 season with hopes of retaining his crown dashed with the extent of the injury.
However, he has no intention of bringing that date forward, despite fears his ankle may never fully recover.
Disaster
"My goal is to get back on the bike, for it to end like this would be a disaster for me," Stoner said.
"I'll see it through to the end. I'll be back as soon as I can to finish as many races as I can before the end of the season.
"Even now with the operation, with the damage done, my ankle probably is never going to be back to 100 per cent."
There are six races left in the MotoGP calendar, the penultimate one of which is Stoner's home event at Phillip Island at the end of October.
Stoner has a remarkable record at his home track, winning the past five races there, and he will certainly hope to compete in that race if he can before drawing the curtain down on his glittering career at the Valencia GP in November.
Recuperation
"I've still got a season to finish, I've still got a job to do and career to see through," he said.
Australian Grand Prix CEO Andrew Westacott welcomed news of Stoner's recuperation.
"We are thrilled to hear that he is recovering well from surgery and that he is looking forward to his home race," Westacott said.
"Casey is a remarkable individual and his achievements in MotoGP speak volumes.
"For him to come back so quickly from such a serious injury is a credit to himself and the medical team who have supported him."