Ennis' late surge
Jessica Ennis is making a late surge in Sports Personality betting to challenge Bradley Wiggins.
Last Updated: 14/12/12 12:42pm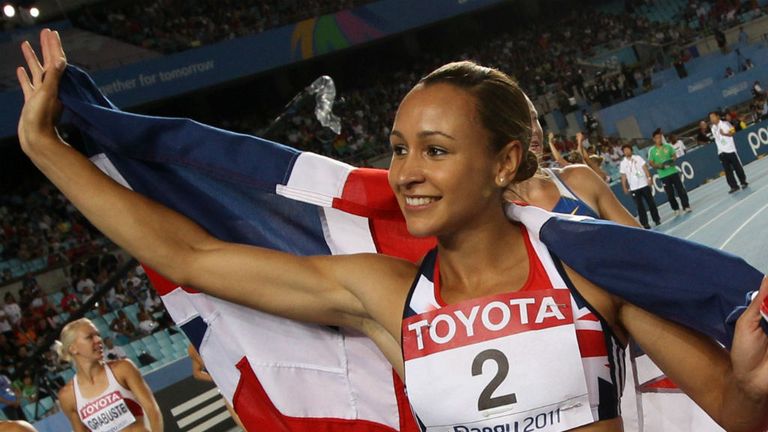 Golden girl Jessica Ennis is making a late surge in the BBC Sports Personality betting to emerge as the major challenger to long-time favourite Bradley Wiggins.
Ennis, who finished third in the 2009 and 2010 event, was an 8/1 chance a month ago but is currently an 11/2 shot and bookies expect her price to shorten further ahead of Sunday's all-star ceremony at London's ExCeL Arena.
Sky Bet trader Phil Charlton said: "If it comes down to personality then she still has a wealth of backers. She was the face of Team GB in the London Olympics and has always done well in the competition not only for her outstanding achievements in track and field but also for her popularity away from the sporting arena.
"The level of her support is growing all the time, while the likes of Mo Farah and Andy Murray are drifting."
But despite Ennis adding more interest to the top of the market, Wiggins' massive achievements still make him the man to beat.
The Team Sky rider is the red-hot 1/3 favourite after becoming the first Briton to win the Tour de France and Olympic gold in the individual time trial.
"Wiggins was even stronger at 1/8 after his Tour de France triumph but, almost inevitably after the success of other Olympians and the likes of Rory McIlroy and Andy Murray in August and September, his price eased to evens," added Charlton.
"I think the scale of his achievement has really clicked in again as the event approaches and although it's almost impossible to predict the quirky phone-voting nature of the British public on the night it would still be a major shock if he didn't win it."
Sky Bet are offering a 'straight forecast' market, offering 7/4 for Wiggins to finish first and Ennis second. Other options available include Wiggins/Farah 9/4, Wiggins/Murray 5/1 and Ennis/Wiggins 7/1.
Charlton added: "It's without doubt the most successful year of British sport in the modern era and in any other year Andy Murray and Rory McIlroy would be at the top of the market after their Major successes but as it stands they are 14/1 and 80/1 respectively."