Sky Sports News debates female sport on International Women's Day
Sky Sports News HD caught up with women involved in a range of sports to champion their achievements and examine some of the challenges they have faced in their careers.
Last Updated: 08/03/13 3:18pm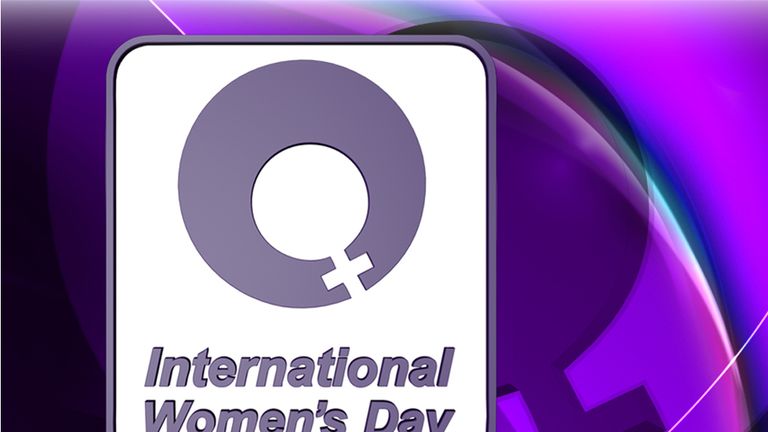 We will bring you interviews that champion inspirational women, honour their achievements and examine some of the challenges women face in sport.
Here is what some of our guests have had to say.
Anna Mayes
The head coach of England's national netball squad is hoping to see women become inspired and encouraged to play sports following International Women's Day. Although currently 31% of UK sport coaches are female, Mayes believes more could be done to boost female participation in sport, and also coaching positions. She told Sky Sports News that it's time to make women's sport more visible and says progress has been made in recent years.
Judy Murray and Laura Trott
Vicky Gomersall spoke to Fed Cup captain Judy Murray and double Olympic cycling champion Laura Trott to debate the state of women's sport in Great Britain. Both agreed that more opportunities need to be created at the grassroots to capitalise on the increased profile of female role models. They also discussed the impact of image on female athletes and how crucial their appearance can be to securing sponsorship.
Alex Danson
The Team GB hockey striker told Sky Sports News HD that the London Olympics has produced a boom in women's sport, providing plenty of female role models, but she insists that more investment is needed to encourage women into coaching in order to build on that platform. She also highlighted the value of schemes such as Sky Sports' Living for Sport, which gets girls active and involved.
Laura Robson
The British tennis ace has enjoyed success on the professional tour and won a silver medal at London 2012 alongside Andy Murray in the mixed doubles. She told Sky Sports News HD about how she got involved in sport at an early age and how the biggest influences on her sporting career came from within her own family, as she was determined to beat her brother at tennis!
Giselle Mather
London Irish's Academy Coach told us about the challenges of coaching rugby union and helping to break down barriers in what has often been seen as a male-dominated sport. She explains that she just wants to be regarded as a good coach, not a good female coach - and as we hear from many of the young men she trains, she is certainly seen in that light by them!
Women jockeys
Sky Sports News HD presenter Alex Hammond visited the stables of trainer Lawney Hill to find out more about women jockeys and how they are making their presence felt in a sport that has been traditionally dominated by men. She soon discovered that they are more than a match for their male counterparts in one of the most demanding sports around.
Serita Shone
Bobsleigh driver Serita Shone is on the comeback trail after a crash in October 2011 left her with a fractured spine. Doctors doubted she would ever walk again but, not only is she back on her feet, Shone is in training ahead of the British bobsleigh championships and is targeting a place at next year's Winter Olympics. "I feel like my job isn't done, the accident was out of my control and I don't feel like my destiny was to end there," the 23-year-old told Sky Sports News HD.
Gail Emms
Olympic silver medallist Gail Emms joined Sky Sports News HD in the studio and said that International Women's Day helped to raise awareness of female sport in an otherwise male-dominated media. "We get caught up in a bubble because of the media coverage," she said. "Yes we've got the men playing cricket in New Zealand and the Champions League going on but there's actually a lot of women's sport going on as well."
Maggie Alphonsi
England rugby star Maggie Alphonsi has also been in the studio and believes her sport is making major progress in their bid to raise the awareness of the women's game. "There are definitely a lot of positives going forward," she said. "We are seeing some huge strides with the way the women's programme is going. The coverage that we are starting to get is actually quite well balanced (compared to) the guys."