New York Yankees claim second comeback win over the Toronto Blue Jays
Jayson Nix helps the New York Yankees to their second comeback win over the Toronto Blue Jays.
Last Updated: 21/08/13 9:03am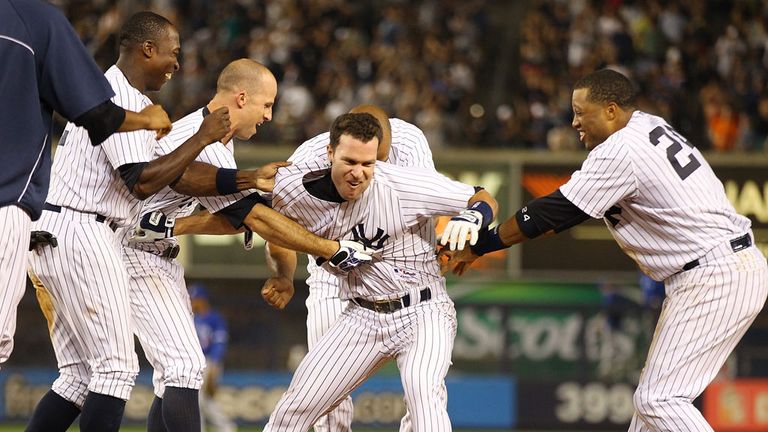 In the opener, Robinson Cano and Chris Stewart each hit three-run homers to rally the Yankees from four runs down to an 8-4 win.
Toronto lost slugger Jose Bautista to a sore hip early in the opener.
Cano had an RBI single in the second game and had six hits and five RBIs in the two games.
Ichiro Suzuki singled and doubled in the first game, leaving him one shy of 4,000 combined hits during his careers in Japan and the major leagues.
Darren Oliver (3-4) walked Mark Reynolds to start the ninth. Suzuki pinch ran and advanced on Eduardo Nunez's sacrifice bunt. Suzuki stole third before scoring on Nix's line drive to left that gave the Yankees their eighth win in 11 games.
Mariano Rivera (4-2) worked out of a two-on jam in the top of the ninth for the win. Anthony Gose failed to get down a sacrifice bunt in the top of the ninth.
The Blue Jays extended their record with an 11th straight loss in New York.
Stewart connected off Neil Wagner (2-4) in the sixth inning of the opener for his first homer since May 15 that's 173 homerless at-bats to put New York ahead.
In the opener, Cano got his 200th career home run and Ivan Nova (7-4) got the win.