Sky Sports Scholarships: Elise Christie through to 1000m quarter-finals
Elise Christie continued where she left off on Thursday with victory in her 1000m heat on Friday morning.
Last Updated: 07/10/13 9:48am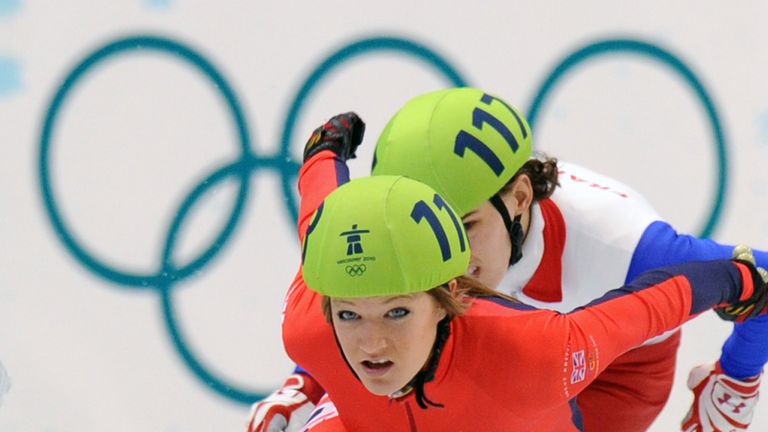 After progressing in the 500m and 1500m events yesterday, the Scot followed suit in her favoured 1000m.
Christie posted a time of 1:31.624 to win heat two and ensure safe passage through to Sunday's quarter-finals.
There was less good news in the 3000m relay as Great Britain's women, including Christie, finished third of three in their heat and were eliminated.
They came home 12 seconds behind second place Italy with Korea a further second ahead.
It was a blow for Britain as they aim to take a team to the Winter Olympics for the first in the event and they will be hoping for a better result in the next World Cup event ahead of qualifying in November.
For Christie it is back to the individual events with the latter stages of the 500m and 1500m taking place on Saturday.