Sir Ben Ainslie: British America's Cup bid on course
Sir Ben Ainslie says that fundraising to help try and launch a British challenge for the America's Cup is on target.
Last Updated: 04/12/13 10:12am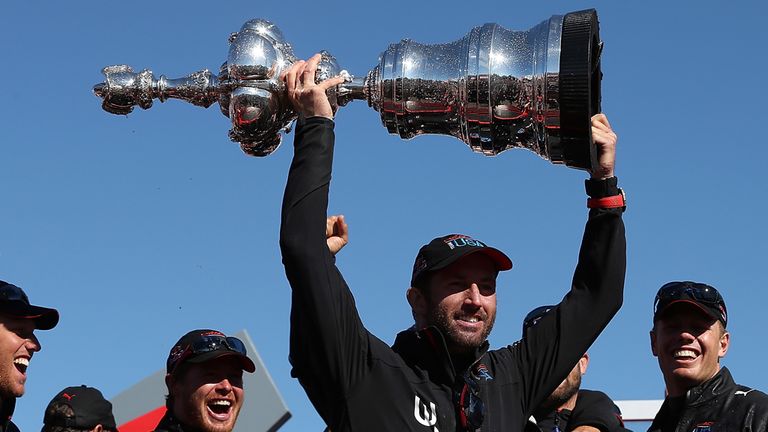 The 36-year-old was a member of the Oracle Team USA that pulled off a stunning comeback to beat Emirates Team New Zealand 9-8 in this year's event in San Francisco.
And the four-time Olympic champion is hoping to put a team together to mount a challenge to bring the trophy back to the United Kingdom, where the America's Cup began in 1851.
"We're doing well with the British team with the funding," Ainslie told Sky Sports News.
"Obviously it is a lot of money to raise to have a competitive team for the future, but we have had a tremendous amount of support from the public.
"Coming back from San Franciso, it was amazing to see that, globally, the America's Cup really took hold.
"It was great for the Cup and for sailing across the board.
"So, regarding a British team for the future, the fund-raising is going well. We are sort of on our target - if you like - of where we wanted to be at this time.
"But there is still a huge amount of work to do to secure the right people and move forward."