Commonwealth Games: Swimmer Michael Jamieson 'boosted' by health scare
Michael Jamieson believes his heart scare could provide an unlikely boost ahead of this year's Commonwealth Games.
Last Updated: 10/03/14 7:03pm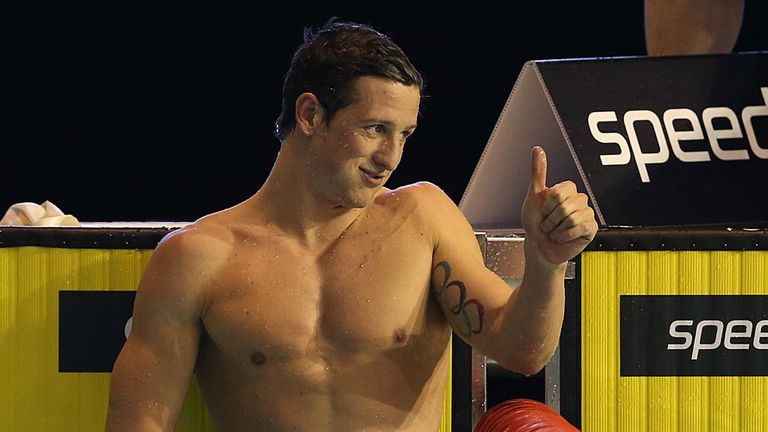 The Scotsman had to have his heart restarted last November after pushing himself too hard during training, with his heart beating irregularly and too quickly as a result of his exertions.
But Jamieson believes his health problems are evidence of his desire to win, even if that means putting his health on the line.
"I think that was a boost if nothing else," said Jamieson, who finished runner-up to Germany's Marco Koch in a 200m breaststroke at the Berlin International earlier this month.
"I think it shows just how much is being put into preparing for this summer.
"It's going to be the biggest race of my career and I need to make sure I'm in the best shape I can possibly be in to swim fast.
"Everything is going well. I am in the middle of preparing for qualification for the Games next month.
"The Games themselves are the big target for this year. I'm fit and healthy and everything is going to plan."
The Commonwealth Games take place from 23 July to 3 August 2014.