D-Day for British basketball in bid to save lifeline funding
By Lauren Walker.
Last Updated: 19/03/14 8:55am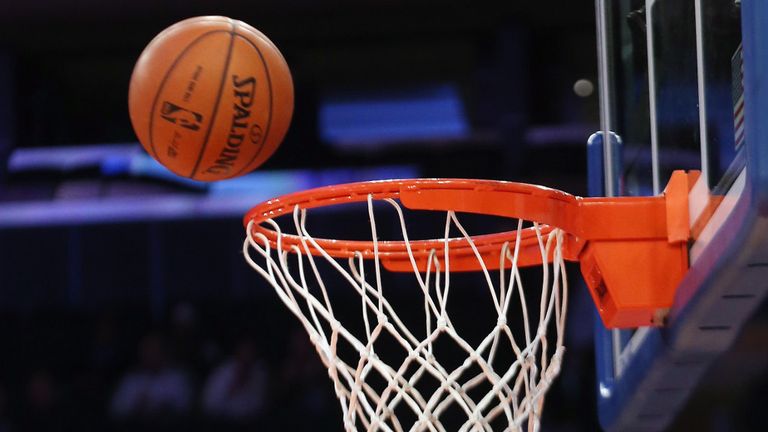 British basketball will learn on Wednesday if its last-ditch bid to save lifeline funding has been successful.
UK Sport is to rule on whether its decision to withdraw £12 million financial support is to stand but GB Basketball has made formal representations to the funding agency in an effort to save at least some of the cash. 
Basketball was a casualty of UK Sport's annual Olympic and Paralympic investment review in February. It lost all of its public funding, in common with weightlifting, synchronised swimming, water polo, visually impaired football and wheelchair fencing who were all deemed to have no realistic medal prospects at future Olympics. 
GB Basketball has accused UK Sport of leaving it abandoned and has warned that, without a reversal of the funding cut, it will ruin the sport in this country. Basketball is one of the most popular team sports played in British schools with 75% of players aged under 25. GB Basketball argues that the national team  provides the inspiration for participating youngsters and, without appropriate funds, the game will suffer at all levels.
Roger Moreland, performance chairman of GB Basketball, told Sky Sports: "We're awaiting the outcome of UK Sport's deliberations and we'll take stock once we hear what that is. We've done all we can.  Our sport has always taken a positive approach to dealing with the challenges it faces.
"With funding restored, we can build on our unprecedented success.  2013 was one of the most successful years across the board for GB teams.
"Our senior women and senior men enjoyed very successful campaigns and our under 20 men's team was promoted to Division A in their European championship competition. They are the legacy for the future of basketball in Britain and they're showing that the sport is moving in the right direction to be winning medals consistently in international competition."
Drew Sullivan, captain of Great Britain's men's team, added: "The funding cut was hugely devastating.  The national team relies heavily on UK Sport – hopefully, they'll see sense and reverse their decision.  Basketball is second only to football as a team participation sport in this country and it's important we give kids something to shoot for; we need to give kids a carrot, to make them want to push themselves and be the next Luol Deng.
" Without a successful national team, youngsters start to look to role models in the US and abroad and it hurts our own basketball culture."