Pistorius trial: Oscar Pistorous trail adjourned until 7 April
The trial of Oscar Pistorius has been adjourned until 7 April after one of the judge's assessors was taken ill.
Last Updated: 01/04/14 5:27pm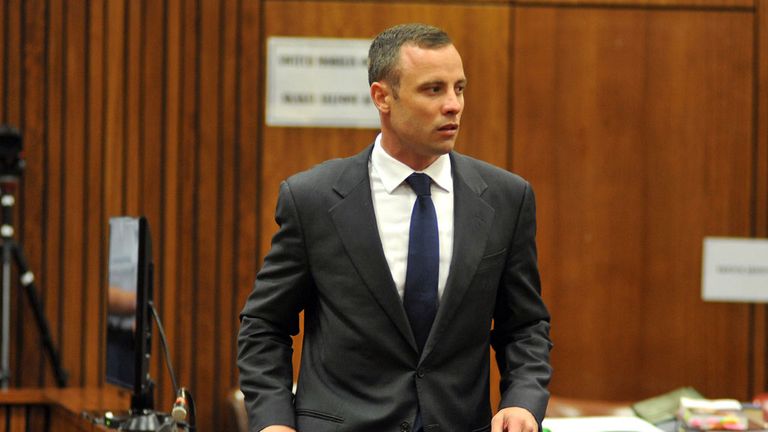 The athlete had been due to give evidence crucial to his defence and was expected to be cross-examined by prosecutor Gerrie Nel.
"One of my assessors is not well," said judge Thokozile Masipa. "I suggest that we postpone this matter to the 7th of April."
The prosecution has wrapped up its case and both sides have agreed to an extension of the trial until mid-May.
Pistorius shot dead his girlfriend Reeva Steenkamp at his home on Valentine's Day last year - but he denies premeditated murder, saying he mistook her for an intruder.
Pistorius' testimony could be key to his defence as it will allow the judge and her two assessors to determine his credibility.
During the prosecution's case, the court was read a text message Ms Steenkamp sent to Pistorius, in which she wrote: "I am sometimes scared of you."
Another message Ms Steenkamp sent on 27 January last year accused Pistorius of picking on her 'incessantly'.
Pistorius faces a minimum of 15 years in jail if he is found guilty.