MLB: Washington Nationals lose to Atlanta Braves; Detroit Tigers only unbeaten team left
Last Updated: 05/04/14 11:56am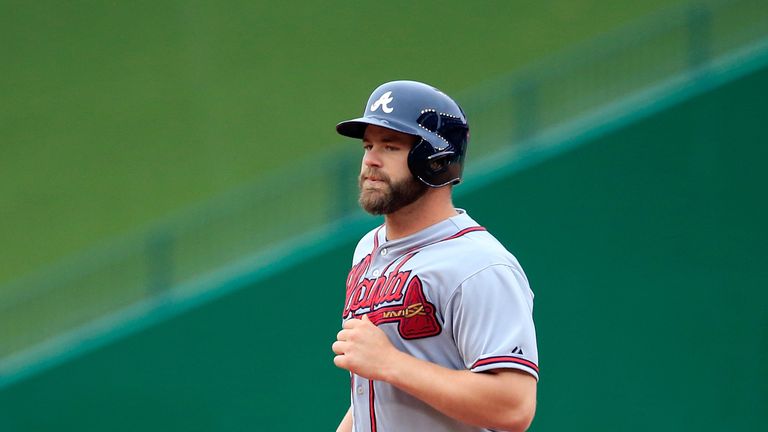 Washington Nationals saw their winning start to the season brought to a halt as they went down 2-1 to Atlanta Braves in their home opener.
Chris Johnson batted in Jason Heyward in the eighth inning for the game winner after Evan Gattis had earlier hit a home run.
That left Detroit Tigers as the only club in the league with a perfect record as they overcame Baltimore Orioles 10-4.
A three-run third inning coupled with a four-run fourth helped the Tigers victory on a night when a two-run homer by Miguel Cabrera gave him his 2000th MLB hit.
The World Series champion Boston Red Sox have a 2-2 record on the season after going down to a 6-2 defeat to Milwaukee Brewers.
On a night when the Red Sox were presented with their Championship rings, a double from Lyle Overbay kicked off a four-run ninth inning for the Brewers which handed them the win.
San Francisco Giants claimed an 8-4 win over Los Angeles Dodgers which moved them onto a 4-1 record and the Miami Marlins hold the same record after an 8-2 victory against San Diego Padres.
D-Backs' rocky start
Arizona Diamondbacks' dreadful start to the season continued as they fell 12-2 to Colorado Rockies to move to 1-6 on the season while St Louis Cardinals went down to Pittsburgh Pirates by the same score.
It was a bad night for Chicago as the White Sox were beaten 7-5 by Kansas City Royals and the Cubs lost 7-2 to Philadelphia Phillies.
In Friday's other games, Cleveland Indans beat Minnesota Twins 7-2, New York Yankees saw off Toronto Blue Jays 7-3, New York Mets were 4-3 winners over Cincinnati Reds, Texas Rangers lost 8-1 to Tampa Bay Rays and Los Angeles Angels beat Houston Astros 11-1.
The game between Seattle Mariners and Oakland Athletics was postponed.