MLB: John Jaso leads Oakland Athletics past Washington Nationals in 10th inning
Last Updated: 11/05/14 9:08am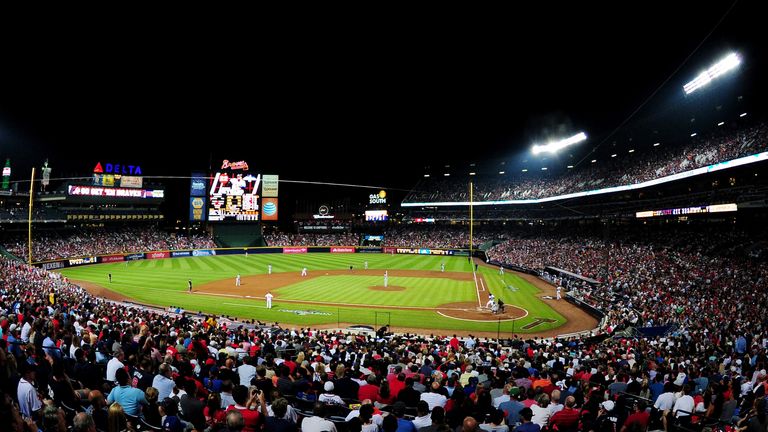 John Jaso's double in the 10th inning secured a 4-3 walk-off win for the Oakland Athletics over the Washington Nationals.
The Nationals had a two-run lead in the bottom of the ninth but Rafael Soriano conceded two hits in his first three pitches as the A's levelled things up.
That left Jaso, who had earlier hit a home run, to bat in Nick Punto to clinch the victory and move Oakland to 22-15 on the season.
Elsehwere in the MLB, the Milwaukee Brewers extended their lead at the top of the National League Central to five games with a 5-4 win over the New York Yankees.
CC Sabathia gave up three home runs and eight hits against his former team as the Brewers improved their season record to 23-14.
Tigers win
The Detroit Tigers scored six runs in the second innings as they cruised to a 9-3 win over the Minnesota Twins.
Miguel Cabrera's homer secured three of those as the Lions moved six games clear at the top of the American League Central.
The Los Angeles Angels claimed a 5-3 win over the Toronto Blue Jays while their city neighbours the Los Angeles Dodgers were also victorious, beating the San Francisco Giants 6-2.
The Baltimore Orioles were 5-4 winners over the Houston Astros, the Pittsburgh Pirates beat the St Louis Cardinals 4-3 and Arizona Diamondbacks were 4-3 winners over the Chicago White Sox.
The Atlanta Braves continued their good form with a 2-0 win over the Chicago Cubs while the Tampa Bay Rays were 7-1 winners over the Cleveland Indians.
The Colorado Rockies crushed the Cincinnati Reds 11-2, the Philadelphia Phillies beat the New York Mets 5-4, the Boston Red Sox were 8-3 winners over the Texas Rangers, the San Diego Padres beat the Miami Marlins 9-3 and the Seattle Mariners claimed a 3-1 win over the Kansas City Royals.