Match-Fixing: Report reveals criminals launder 100bn euros a year from sports betting
A new study of sports betting, corruption and match-fixing estimates organised crime launders around £85bn a year.
Last Updated: 15/05/14 12:57pm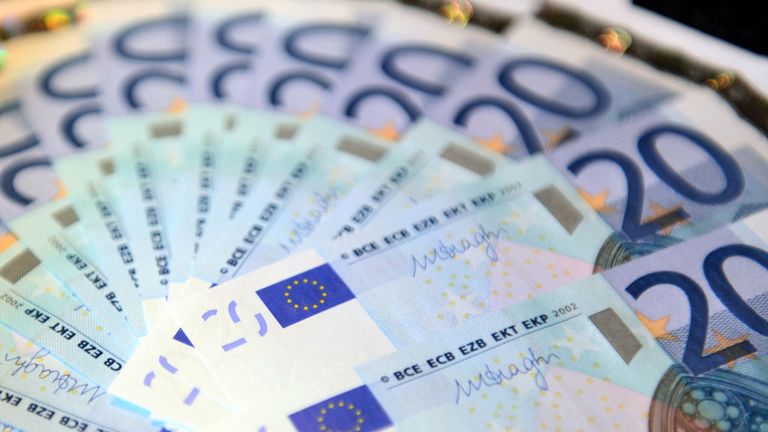 The Qatar-based International Center for Sport Security and the Pantheon-Sorbonne University in Paris say 'hundreds, if not thousands of cases are suspected to have taken place in 2013 alone'.
The report, which drew on the knowledge and expertise of over 70 international experts, says 80 per cent of global sports betting is being carried out on illegal markets, placing it beyond the reach of regulators and investigators.
A number of soccer leagues have been hit by match-fixing scandals in recent years and three Pakistani cricketers were jailed for a plot to deliberately bowl no balls during a Test match against England at Lord's in 2010.
Technology and live television have transformed the sports betting market in recent years, allowing viewers to bet on a wider range of events and gamble in real time as a match progresses.
'Increased risk'
Chris Eaton of the ICSS, a former head of security at FIFA said: "The rapid evolution of the global sports betting market has seen an increased risk of infiltration by organised crime and money laundering.
"Alongside this, the transformation of the nature of betting, with more complex types of betting, such as live-betting, which according to this study is the most vulnerable, has made suspect activity even harder to detect.
"Whilst monitoring systems are essential, more fundamental questions need to be addressed and this Sorbonne-ICSS Sport Integrity Report is a crucial first step in understanding the complex relationship between the sinister phenomenon of sports betting fraud and the more publicly-reprehensible and visible manipulation of sporting competitions."
Speaking to Sky Sports News Eaton added: "If we ever needed any reminder of the threat corruption poses in sport then this report gives it in far more detail, far more scientific confirmed data.
"Now no-one can escape the reality that the engine of match-fixing is in fact betting fraud and the governments of the world need to do something collectively to address that issue now."
Laurent Vidal, Chair of the Sorbonne-ICSS Research Programme said: "It is clear that current international instruments are insufficient and there is a desperate need for well-designed criminal laws specific to the manipulation of sport.
"An international agreement on the manipulation of sport competition, coordinated by an overarching global platform, is now an urgent necessity."
Among other solutions, the report recommends a sports betting tax to finance investigations into match-fixing and closer cooperation between betting companies and sporting bodies.