European Gymnastics Championships: Max Whitlock wins gold in pommel horse
Last Updated: 25/05/14 9:04pm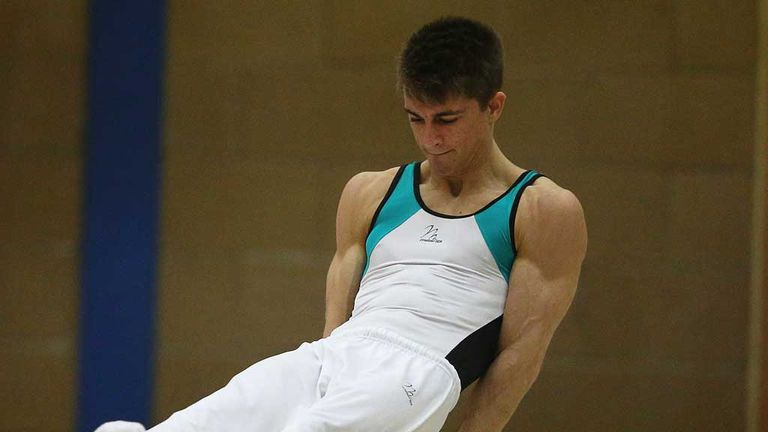 Britain's Max Whitlock claimed gold on the pommel horse at the European Gymnastics Championships in Sofia.
Whitlock had to settle for a bronze medal at London 2012 behind Hungary's Krisztian Berki and fellow Briton Louis Smith.
However, he produced a superb routine in Bulgaria which scored 16.166 - a score which would have eclipsed Berki's Olympic gold medal-winning mark by a tenth of a point.
The 21-year-old Hemel Hempstead-born gymnast was the sixth to compete on the apparatus and set an unassailable target after surpassing Berki's score of 15.633.
Whitlock said: "I'm really, really happy. I've worked so hard on my routines and am always trying to up my game to stay ahead of the competition.
"To produce under that level of pressure and expectancy and win ahead of a legend like Krisztian Berki feels fantastic.
"My routine is high on difficulty but I'm never satisfied. From here I'm going to be looking to push on even further.
"It feels fantastic to have won this medal and I'm determined to go on and win more in the future."
Meanwhile, Dan Purvis won a bronze medal for Britain in the floor final behind Russia's Denis Abliazin and Greece's Elfetherios Kosmidis with a routine of 15.400.
Whitlock finished in fifth place with 15.333.
Sky Sports scholar Sam Oldham and Kristian Thomas were also in action on the final day in the high bar final.
Oldham won his second silver medal of the competition, to add to the team silver won on Saturday, as he scored 14.866 to finish behind Olympic champion Epke Zonderland of the Netherlands (15.866), while Thomas won bronze with 14.808.
It capped an impressive week for the British men, with the juniors also tasting success with a record medal haul on the final day of the action.
Nile Wilson was the star taking the pommel, parallel bars and high bar titles, with Giarnni Regini-Moran winning floor gold and vault silver, Brinn Bevan rings and parallel bars silver and Jay Thompson floor silver.