Welsh netball squad for Commonwealth Games in Glasgow has been announced
Last Updated: 24/06/14 7:24pm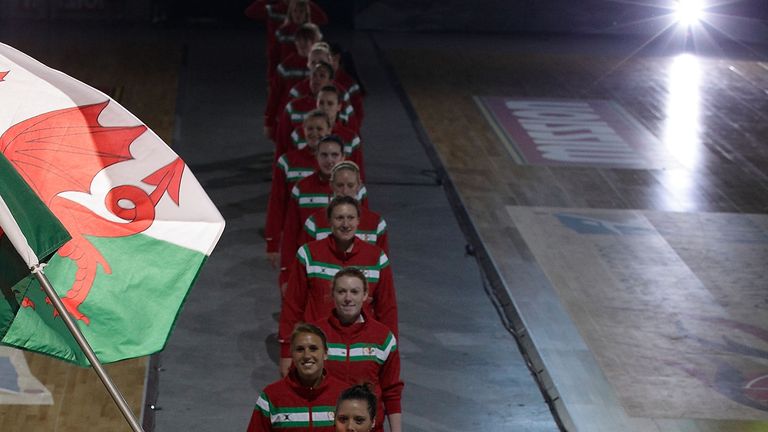 The Welsh netball squad of 12 for the Commonwealth Games has been announced.
Sport Wales chairman Professor Laura McAllister said the squad heading to Glasgow for the Games is one capable of "being a real surprise story."
The team, which will join forces with more than 250 Welsh athletes to form Team Wales between July 23 and August 3, was announced on Tuesday by Welsh Netball.
Interim head coach Laura Williams described the mix of youth and experience as "a united group of players ready to put their heart and soul into representing Wales to the very best of their ability."
The squad of 12, announced following last weekend's final selection camp, is captain Suzy Drane, vice captain Cara Lea Moseley, Bethan Dyke, Nic James, Kyra Jones, Kelly Morgan, Billy Pritchard, Steph Myddelton, Nia Jones, Becky James, Chelsea Lewis and Leanne Thomas.
Drane said: "It is a huge honour to be selected as captain of a very talented and enthusiastic group, and we are going to Glasgow prepared to deliver on court performances that excite and inspire the many supporters we have in Wales."
Welsh Netball chief executive Mike Watson added: "The 2014 Commonwealth Games will demonstrate the wealth of talent that Team Wales has to offer, and the strength of the our squad heading to Glasgow represents huge strides forward for Welsh Netball.
"We know the squad, including the management team, will set the highest possible standards and on behalf of everyone involved in Welsh Netball would like to wish the squad the very best of luck."
Earlier this month Wales retained their European Championship title and qualified for the 2015 Netball World Cup.
This year's European Championships doubled up as a regional qualifier, with the Republic of Ireland replacing England - who are already guaranteed a place at the World Cup with their top four world ranking.
Wales, who completed a clean sweep of victories across the championships to join England in Sydney next year, together with Scotland who took the second qualifying place.