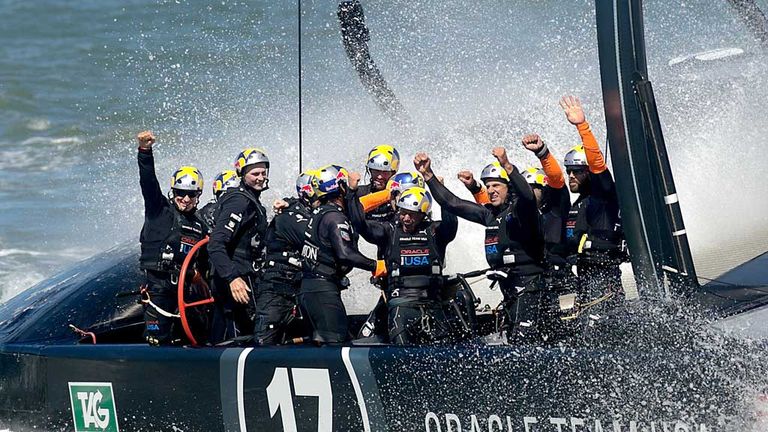 Four European teams have announced that they are willing to compete for the next America's Cup in 2017, ensuring that the event should definitely be viable.
Official challenger Team Australia pulled out last week due to rising costs, throwing planning for the event into turmoil.
But European rivals Italy, Sweden, Britain and France say they will co-operate with holders Oracle Team USA to ensure the 35th America's Cup will be a success.
The event will be sailed in either San Diego or Bermuda, with the venue to be confirmed in October.
And a joint-statement has been released by the European teams, which said: "The teams Luna Rossa Challenge, Artemis Racing, Ben Ainslie Racing and Team France - jointly with the yacht clubs they represent - confirm their full support to the event, regardless of the host venue that will be selected."
The Challenger of Record is tasked with negotiating the details of the next event with the holders of the trophy.
A series of regattas is usually held in the run-up to the America's Cup and the winner of those advances to take on the defending champion.
The 2013 America's Cup made headlines around the world when the U.S. team, backed by software billionaire Larry Ellison, came back from 8-1 down to beat New Zealand 9-8 in San Francisco.
Four-time Olympic champion Ben Ainslie was part of the winning Oracle team and is now aiming to claim sport's oldest trophy for Britain for the first time since the event started in 1851.
The next America's Cup will be sailed with a similar but smaller version of the 72-foot wing-sail catamarans used in 2013 and the new 62-foot boats (AC62s) will be crewed by eight people, three less than last year.
Ainslie said: "AC62 will again be incredibly exciting to watch. It has all the ingredients you need for a great sporting event."