The Oscar Pistorius murder trial resumes today with prosecution and defence teams delivering their closing statements
Last Updated: 07/08/14 7:51am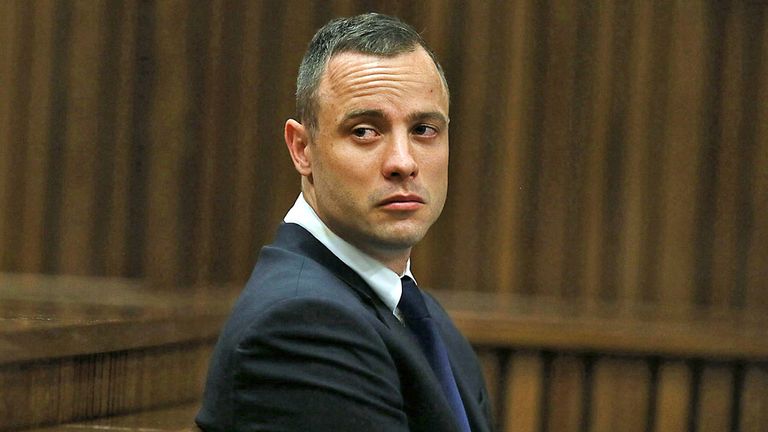 The Oscar Pistorius murder trial resumes today, with prosecution and defence teams delivering their closing statements.
Pistorius faces a minimum of 25 years in jail if he is convicted of the premeditated murder of his model girlfriend.
The Paralympian admits shooting Reeva Steenkamp four times through a locked toilet door on the night of Valentines Day last year, but says he believed she was an intruder in his Pretoria home.
State prosecutor Gerrie Nel will be first to argue why Pistorius should be found guilty, before defence lawyer Barry Roux sets out his arguments over his innocence.
The hearing is set down for two days before Judge Thokozile Masipa, who is then expected to adjourn the case for a couple of weeks before delivering her verdict.
The trial, which began on March 23, was adjourned a month ago after the court heard evidence from a total of 37 witnesses.
Get the latest updates on the case throughout the day on Sky Sports News