Sky Sports YouTube top five: Top tennis trick shots and Chris Kamara gold
See what you've been watching on our channel in the last seven days
Last Updated: 03/09/14 3:55pm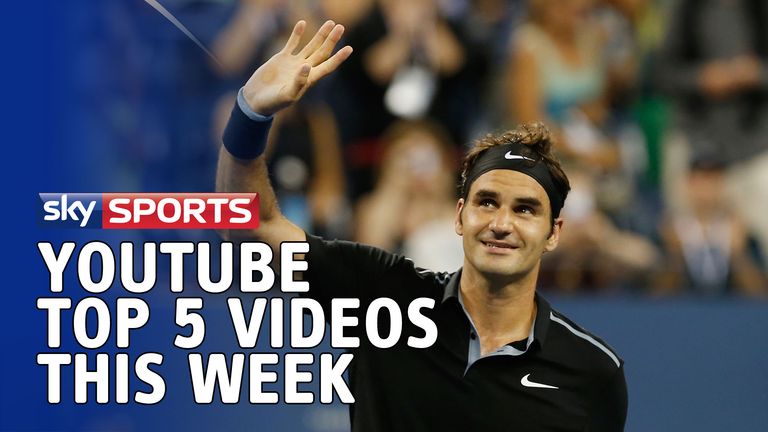 Our official YouTube channel is a great way to catch up with some of the best Sky Sports videos. From top highlights and big-name interviews to funny moments that showcase the lighter side of sport, here's what you've been clicking on in the last seven days...
5. Top 5 Transfer Deadline Day Deals - 43,000 views
Paul Merson and Fenners go through their top five deals from previous transfer deadline days.
4. Chris Kamara ignores Jeff Stelling...three times! - 74,000 views
Chris Kamara didn't have a 'Scooby Doo' when Jeff tried to get an update from Kammy during the West Ham v Southampton game. 
3. Angel di Maria's first press conference as a Manchester United player - 75,000
Angel di Maria was was officially presented as a Manchester United player, stating he hopes to follow in the footsteps of Cristiano Ronaldo after taking the famous number seven shirt.
2. Ivan Dodig's incredible hot dog shot against Feliciano Lopez at US Open 2014 - 107,000 views
Ivan Dodig hit an incredible winner through his legs in his US Open first round match against Feliciano Lopez.
1. Roger Federer trick shot in front of Michael Jordan at US Open 2014 - 163,000 views
Roger Federer hit a trick shot in front of Michael Jordan in his 6-3 6-4 7-6 (7-4) win over Marinko Matosevic in the US Open.
Want more? Click here to visit the Sky Sports YouTube channel now!