Poole will be desperate to overcome King's Lynn, says Kelvin Tatum
Kelvin Tatum is expecting an exciting clash as King's Lynn look for revenge against Poole.
Last Updated: 24/05/13 2:46pm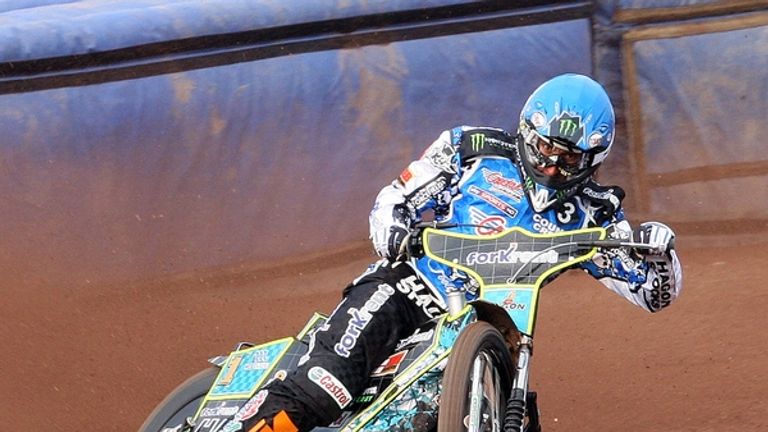 King's Lynn, second in the overall standings, are out for revenge because they were beaten by Poole at their home track, the Norfolk Arena, just over a week ago.
And of course the home fans will be very keen to see their new-look side give them some much needed points on the night. So there is plenty of interest in the tie.
Poole have been disappointing so far this season and it was a bit of a surprise when they beat King's Lynn recently - though King's Lynn did have injury problems on the night. The Pirates have revamped their side by signing three new riders to try to turn their season around. So it is a very important match for them. They will be desperate for a home win.
World Champion Chris Holder will have a massive job to do on Monday. He will have to lead from the front and then he'll need good support from the likes of Maciej Janowski, a former under-21 world champion. Tomas Jonasson has got Elite league experience and he has ridden in a Grand Prix so they will be very keen to see him going well.
Of course they had to cancel their clash with Lakeside on Tuesday and that could possibly continue to be an issue with the authorities. Although, I don't think it will affect them too much going into Monday night.
Niels-Kristian Iverson is the standout for Kings Lynn. He is having a great season again and will go well. Mads Korneliussen captains the team and he is another 100% rider. Those two riders will be very important for the visitors.
King's Lynn are five points off leaders Wolverhampton, who have a tie in hand, and I have no doubt they are a top four side. I fully expect them to make the play-offs. They had a blip that night when they were beaten at home by Poole due to them having some injuries. But when I look at their side, I think that they are more than capable of finishing in the top four this year.
Prediction
If Poole hadn't made their signings I would have gone for a King's Lynn win but I am going to go for a home win. Though I think it will be quite close and King's Lynn will pick up one point on the night.