England Netball submit bid to INF to stage 2019 World Cup in Liverpool
Last Updated: 30/06/14 1:44pm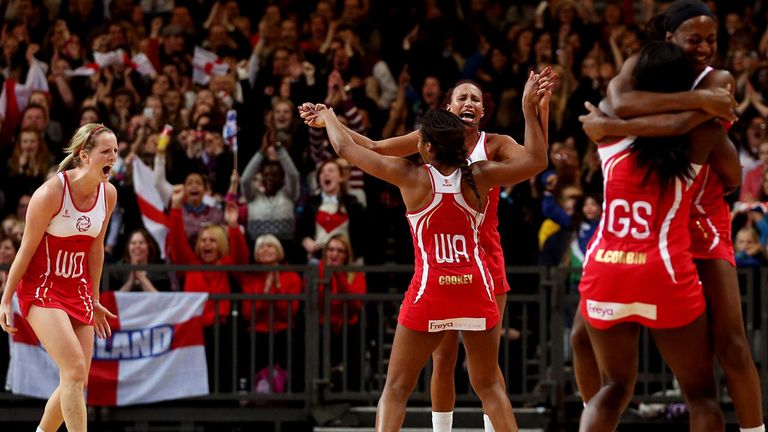 England Netball have submitted a bid to the International Netball Federation (INF) to stage the 2019 Netball World Cup in Liverpool.
Liverpool's Arena and Convention Centre, which incorporates the 8,300 capacity Echo Arena as well as an exhibition centre, is located on the old Kings Dock and has been put forward as the venue for the tournament.
England Netball are working in partnership with Liverpool City Council, UK Sport and ACC Liverpool as they try and bring the showpiece to England for the first time since 1995.
Launching the bid, England Netball Chairman Cheryl Danson OBE said: "Liverpool is an iconic city immersed in sport and, with its global reputation and warm welcome, would be the perfect host to showcase the Netball World Cup 2019 to the world.
"Through ACC Liverpool we are able to offer the INF a wonderful single site venue that includes the competition arena, training venue, INF Congress venue and event hotel.  
"All these facilities are interlinked and situated on a World Heritage waterfront site, perfectly located to deliver the most seamless and athlete-centred Netball World Cup ever."
The bid forms part of UK Sport's Gold Event Series, a programme investing over £40m of National Lottery funding to bring up to 100 of the world's most prestigious sporting events to the UK by 2023.
Liz Nicholl, Chief Executive of UK Sport and a former Chief Executive of England Netball, said: "UK Sport is delighted to support England Netball's bid for the Netball World Cup 2019 through its Gold Event Series. 
"Netball in England is thriving with unprecedented growth in participation, support from sponsors and exposure in the media.
"Add to this the UK Government's commitment to promoting women's sport, and I really do believe that Liverpool can provide the perfect platform to help the International Netball Federation develop and grow the sport, not just in England but globally.
"I am convinced we can deliver a remarkable tournament in 2019 that will galvanise the growth of netball and positively enhance perceptions of women's sport in the UK and beyond."
Mayor of Liverpool, Joe Anderson, added: "Liverpool has a deep commitment to netball. We hosted the FastNet in 2010 and 2011 and recently signed a ground-breaking 10 year agreement with England Netball to stage its major events up to 2024.
"We now want to take this to the next level by hosting a very special Netball World Cup."
The decision on who will host the 2019 Netball World Cup will be made in March 2015.