Jo Harten relishing first Waikato Bay of Plenty Magic home game in Hamilton
England and Waikato Magic shooter Jo Harten is relishing the opportunity to finally play in Hamilton.
Last Updated: 14/03/14 2:57pm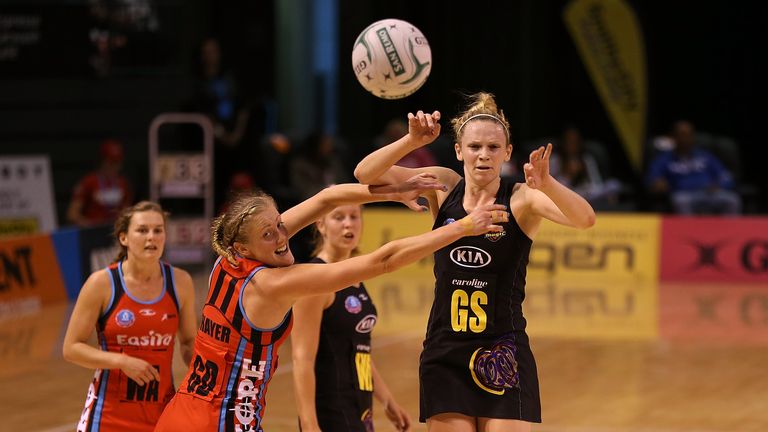 The shooter has been impressive in her side's opening two away wins, missing just two goals from 73 attempts, and is now relishing her first home game of 2014 against Southern Steel on Monday.
She said: "I can't wait to experience the Magic home crowd.
"I've been told it's something different with the cow bells... I'm looking forward to hearing that kind of thing and my parents are flying over from England, so they'll be at that home game as well.''
Harten switched ANZ Championship sides in the off season from Tactix and her outstanding performances have been noted back here in England as the 24-year-old warms-up for this year's Commonwealth Games in Glasgow.
"It's a really fresh environment here, probably a change in what the Magic has had over the last few years and a change from what I've experienced at the Tactix as well,'' she told mynetball.co.nz
"There's a lot of self-responsibility but it's also a pressured responsibility so if you do the work then you'll be able to achieve on court and you're contributing to the team performance.
"Julie (Fitzgerald, coach) doesn't put heaps of pressure on us, she wants us to be confident in our game so trains us in a way that we work hard against each other, for each other.''
"Even if we had lost the first two games, I feel it's still been the best decision for my netball career to move here.
"A change in environment can really bring out a different side to you. I also feel like I'm gaining in confidence and maturity."