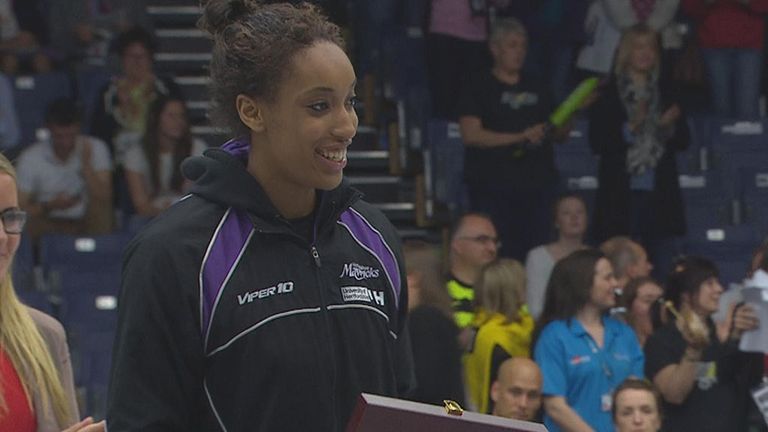 Hertfordshire Mavericks defender Layla Guscoth has been voted the 2014 ZEO Netball Superleague Player of the Season.
Since March, Sky Sports Netball has been asking you to vote for the player who has most impressed you across the Superleague season. We received more than 3,000 votes over the month and we can now reveal Guscoth won with an impressive 59%.
A brilliant role model, the Mavericks GK combines her training and matches with studying to be a doctor at University College London.
Former Surrey Storm and England player, Natalie Seaton, told Sky Sports that Guscoth's team work is what stands her above the rest.
She said: "Layla Guscoth has come of age this season - defensively she has been fantastic she has played against the best players in the league and she has got the ball off them.
"I think what's really good about Layla is that she has individual moments of brilliance but also she works really well with her team-mates. She is able to see the ball and go for interceptions."
Manchester Thunder shooter Helen Housby came second in the vote with 19%. The 19-year-old was voted ZEO Player of the Match in the 2014 Grand Final after her terrific final second goal secured her side the title.
Surrey Storm player-coach Tamsin Greenway received 14% of the vote and her team-mate Rachel Dunn 5%.
England captain Pamela Cookey picked up 3% of vote. The Team Bath shooter suffered an Achilles injury in the third-place play-off in Worcester at the weekend and will now miss the Commonwealth Games. We wish her a speedy recovery.