Netball: Australia top INF world rankings
England gain on New Zealand, Scotland up to 11th...
Last Updated: 03/07/14 3:08pm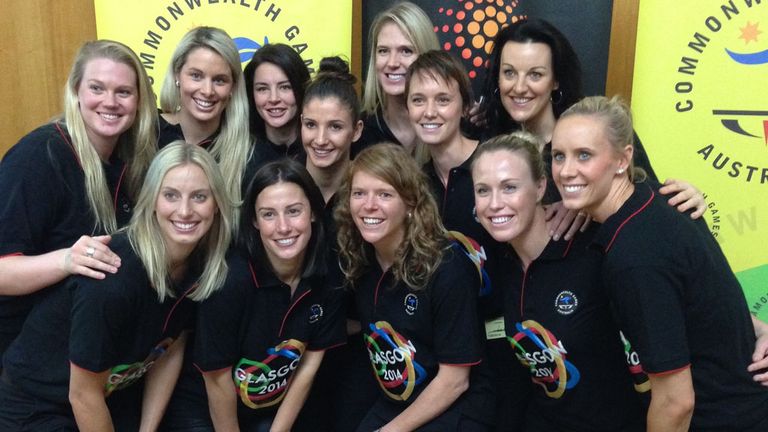 The International Netball Federation has announced that Australia are now top of the netball world rankings.
The Diamonds convincingly moved to the top slot with a rating of 189, pushing New Zealand back into second place with a rating of 177. The new ratings take into account results from recent events which have taken place between April 2 and the end of June 2014.
England maintain third position with 163, however are edging closer to New Zealand with only a 14-point difference, and widening their gap with Jamaica who just keep their fourth ranked position on 137. Jamaica now face close challenges from Malawi on 136 and sixth-placed South Africa on 133.
The rest of the top 10 remain the same, however Scotland have risen from 12 in the rankings to 11, taking Northern Ireland's slot and pushing them back to 12.
Other notable moves are Tanzania, moving up two places to 14 and Canada moving up three places to 20 and St Lucia dropping three places to 18.
Two teams, India and Lesotho, lose their rankings having failed to play eight matches since July 1, 2011 and St Vincent lose their rating altogether, having not played at all in the last three years.
Following the publication of these rankings, the INF can confirmed that Australia, New Zealand, England, Jamaica, Malawi and South Africa now officially qualify for participation in the Netball World Cup 2015.
INF WORLD RANKINGS - TOP 20
| | | | | | |
| --- | --- | --- | --- | --- | --- |
| 1 | Australia | |      | | 189 |
| 2 | New Zealand | | | | 177 |
| 3 | England | | | | 163 |
| 4 | Jamaica | | | | 137 |
| 5 | Malawi | | | | 136 |
| 6 | South Africa | | | | 134 |
| 7 | Fiji | | | | 121 |
| 8 | Wales | | | | 114 |
| 9 | Barbados | | | | 105 |
| 10 | Trinidad & Tobago | | | | 97 |
| 11 | Scotland | | | | 92 |
| 12 | Northern Ireland | | | | 88 |
| 13 | Samoa | | | | 80 |
| 14 | Tanzania | | | | 76 |
| 15 | Uganda | | | | 75 |
| 16 | Botswana | | | | 60 |
| 17 | Papua New Guinea | | | | 56 |
| 18 | St Lucia | | | | 52 |
| 19 | Singapore | | | | 50 |
| 20 | Canada | | | | 48 |
Click here to read a more detailed breakdown of the INF's world rankings