Netball: Anita Navin asks are there issues with our coaching at the highest level?
And predicts Karen Atkinson will be a success at Lightning
By Anita Navin
Last Updated: 25/08/14 4:05pm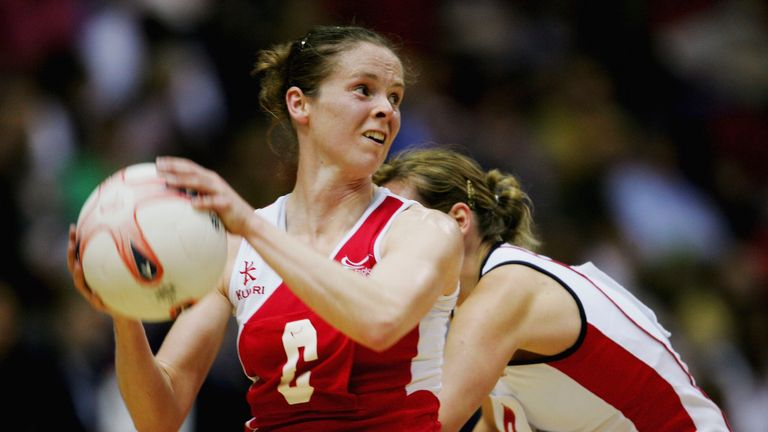 Your attitude can change ends into new beginnings - these seems rather apt for the coaching news we've heard over the last week.
 Firstly, Karen Atkinson takes another leap of faith electing to leave the mighty Hertfordshire Mavericks to become head coach of Loughborough Lightning who have struggled to find that status quo with coach and players in the last few seasons. Since the departure of Olivia Murphy as head coach the franchise have never quite recovered and was probably facing a do or die situation. 
We talked player pairings last season but it's now time to talk about coaching pairings. With Olivia Murphy now back to assist Karen at Lightning there is a renewed energy and determination around the netball fraternity in the East Midlands. Once partners in the midcourt for England and Lightning, the two are set to turn full circle and lead what many believe will be a talented and youthful squad of players in the 2015 NSL campaign.
There appeared to be a sense that it was a very strange occurrence when captain Jade Clarke observed from the bench in some matches.
Anita Navin
So what should we expect from this pair? A commitment to training and a dogged determination will no doubt be a characteristic both will develop and instil within the squad. The Lightning squad will train to play netball in the England way with Karen spending a significant amount of time with the open squad over the last year. Karen will promote the need to play consistent netball through 60 minutes and will force players to take responsibility, not making unforced and costly errors at critical times. Easily said some may say, but I guarantee there will be a revival at Loughborough and some quality netball being played. Karen supported by Olivia will bring a unique style often connected to the top coaches in sport where the focus is not on winning but on accountability and life lessons - that said, winning will just take care of itself!
Challenges 
On that note, England witnessed a rather abrupt ending to their Commonwealth Games campaign and this must be time for our coaches to reflect and restore the focus. England clearly had a prime aim of beating Australia and then New Zealand, but only ended up coming painfully close. To not come out with a medal was deemed too drastic for words as the army of followers could barely believe what had been witnessed at the glamorous and well organised games in Glasgow. Supporters were stunned and silenced but it was our antipodean colleagues who hit the media with their evaluation of our coach recruitment and systems. 
As New Zealand struggle to recruit coaches for their ANZ teams, and Aussie coaches are moving across the pond to cover the gap, perhaps netball nations are facing some very interesting and unique coaching challenges. There seems to be a need to address the female coaching context and look to support those who aspire to be in the top roles as many have clearly slipped away. England should not be disappointed with the system developing to support the future generation of coaches. But it is critical those selecting and recruiting to the role do not become blinkered in the notion that the best coach will always emerge from the same experiences.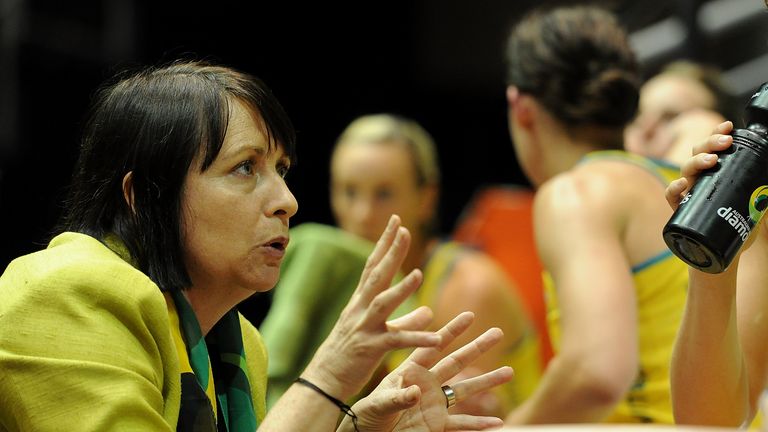 There is a wealth of knowledge in this country but it does seem to have been lost in recent years. Often a coach 'will not know what they don't know', so being surrounded by those experienced individuals who have lived in netball for decades should not be underestimated. Experience cannot be purchased but it can be enhanced by a coach surrounding themselves with expertise. Jamaica played their ace and recruited Jill McIntosh who, as an ex-Australia coach that won many gold medals, provided the much sought after knowledge to ensure the Jamaican players remained in touch with reality and their ability to win bronze. Interestingly, Australia appointed Marg Caldow to support Lisa Alexander - who many believed could not succeed due to her never playing for her country. The expertise of this legendary shooter, who was once one of the shortest in the game and found her own unique methods to outwit, complimented the leadership of Alexander for this recent CWG campaign. 
Preparation
There were many differences in the preparation of nations for the netball in Glasgow – some were in the athlete village early, some athletes never left the village until the end of the competition, twitter was banned for some and a day off was only something to look forward to after the games for many of the top five.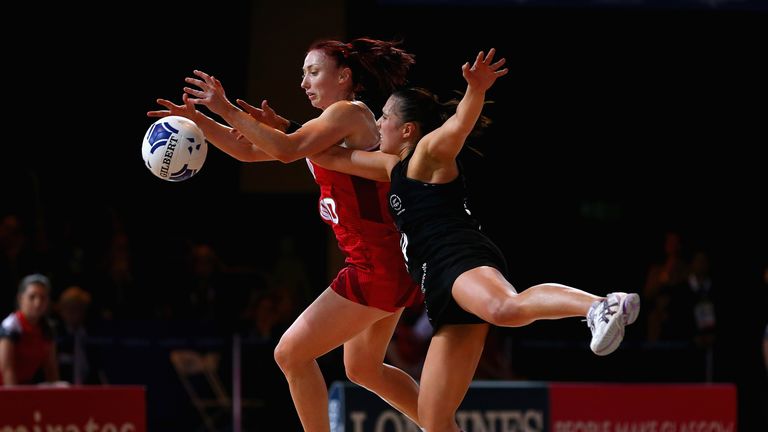 Australia were well planned in their in-competition routines with all energy being conserved for action on the court and their only decision that sparked interest was the query of whether the squad would walk out at the opening ceremony. They did walk out and that seemed to be the last of their off court activities until the medal was won. England may want to develop their own game plan and style but perhaps we should take note of their routines in competition on this occasion.
It was a disappointing Games for England and many onlookers would have wanted to see more player combinations on court. There appeared to be a sense that it was a very strange occurrence when captain Jade Clarke observed from the bench in some matches. We will never really know how much Pam Cookey was missed or what might have been with her incredible talent and innate ability to score those goals at the most critical times.
The art of coaching seems to be more important than the science, as the intuitive decision making to change players or tactics proved invaluable for those medal winning nations. Coaches will plan meticulously, read into all statistics but our actual role is applauded or criticised in those split second decisions. I recall speaking with a coach from overseas who claimed she had to try and generate more success in a match so she made a substitution and positional change - it failed! Perhaps the strength of the reflection here confirms a world class coaching and winning mentality – it would be great to know your thoughts @netballpundit @SkyNetball
One thing is certain, the country now looks forward to an exceptional NSL season and seeing the England players who will be striving to impress Anna Mayes in order to secure their position in the World Cup squad for Sydney next year.