Netball on Sky Sports
Keep up to date with what promises to be a thrilling season in the Netball Superleague on Sky Sports.
Last Updated: 30/01/14 10:00am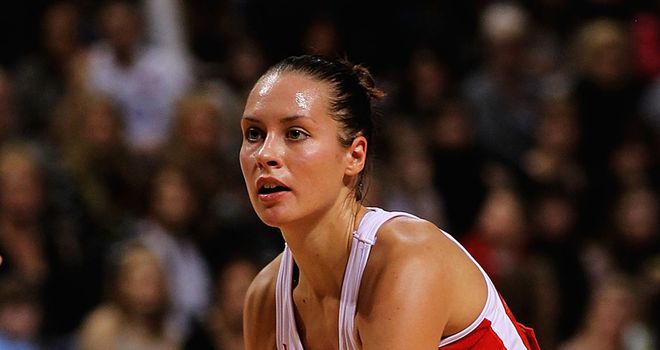 Make sure you keep up to date with the Netball Superleague on Sky Sports.
The 2012 season promises to be thrilling with the likes of reigning champions Hertfordshire Mavericks and four-time winners Team Bath among the eight sides doing battle.
Sky Sports will show a series of live games throughout the campaign as well as comprehensive highlights of all the action.
Our live coverage begins with the Hertfordshire Mavericks taking on the Surrey Storm on Thursday, January 19, while the following week, you can see Northern Thunder tackle the Yorkshire Jets.
Plus, on Thursday March 1, we will show Cardiff outfit Celtic Dragons against Loughborough.
However, our extended highlights programmes will also keep you in the know as the season unfolds.
Sky Live games:
Jan 19: Mavericks v Surrey Storm, 7.30pm, Sky Sports 4
Jan 26: Northern Thunder v Yorkshire Jets, 8.30pm, SS4
Mar 1: Celtic Dragons v Loughborough, 7.30pm, SS4
Highlights shows:
Feb 2: Team Bath v Northern Thunder, 7pm, SS4
Feb 9: Yorkshire Jets v Team Northumbria, 7pm, SS4
Feb 16: Loughborough v Team Bath, 6pm, SS3
Feb 22: Northern Thunder v Surrey Storm, 4pm, SS3
Feb 23: Team Bath v Mavericks, 7.30pm, SS4
Feb 29: Surrey Storm v Celtic Dragons, 6pm, SS4
Mar 1: Celtic Dragons v Loughborough, 7.30pm, SS4
Mar 8: Mavericks v Northern Thunder, 5pm, SS3
Mar 22: Mavericks v TBA, 7pm, SS4
Mar 29: Team Northumbria v TBA, 5pm, SS4
For more information on the Netball Superleague please click here