Netball: Wales more determined than ever, says captain Suzy Drane
Team ready to rise up the rankings
By Sian Parry
Last Updated: 08/07/14 12:01pm
It's been an exciting four years for Wales.
After failing to qualify for the 2010 Commonwealth Games in Delhi, tough-talking New Zealander Melissa Hyndman took over the coaching reins. Her ambition was to get the national side aligned with Superleague club Celtic Dragons and propel both to the top of the game. And, she did just that.
Hyndman was a catalyst for Wales' shift towards success, they moved from 19th to eighth in the world rankings, finished an impressive ninth at the World Netball Championships in 2011, and won gold at the European Open Netball Championships of 2013, while Superleague franchise Celtic Dragons reached the Grand Final in 2013.
But the growth under Hyndman came to an end in April when she was dismissed "following a robust and rigorous internal disciplinary procedure". Now, under former assistant Laura Williams, Wales are fully-focused on continuing their rise and thinking forward towards the Games in Glasgow where they'll show the world they're a force to be reckoned with.
We spoke to Wales captain Suzy Drane about how the squad are preparing, what life without the 'Fergie of netball' in charge is like and ask how far the team can go in this summer's competition...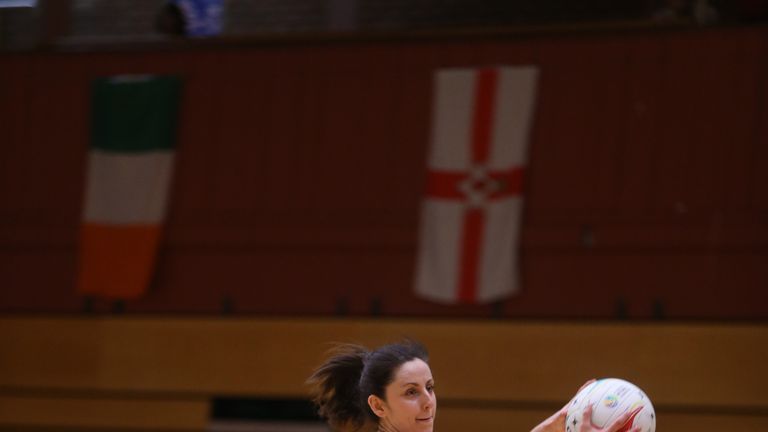 Sky Netball: Suzy, you play alongside much of the Wales team at club level and you teach some of them at Cardiff Metropolitan University, do you get sick of the sight of each other?
Suzy:  We get to know each other so well that we know what makes each other tick. For example, we had a training session this morning at 6.45am and we know who the morning people are, but also who doesn't really want to be spoken to and just get on with it! That's something that we've developed through club level at Celtic Dragons, but we also play in local teams for the first part of the season - though we're only allowed two Dragons/national team players in each team. It's useful for us to play against each other. Last year our national goal defence Steph Williams was on the opposition, she intercepted a pass I made and turned to me, while holding the ball, and said 'you needed to look down court, remember we've been working on it!'
Wales Commonwealth Games squad
Suzy Drane (c), Cara Lea Moseley (vice-captain), Bethan Dyke, Nic James, Kyra Jones, Kelly Morgan, Billy Pritchard, Steph Myddelton, Nia Jones, Becky James, Chelsea Lewis and Leanne Thomas.
We don't have any shyness in saying our focus is very much on performance and being competitive and with that we're hoping results will come.
Suzy Drane
Sky Netball: what has it been like since Melissa Hyndman's departure?
Suzy: We've got a really good cohesiveness with the team. Our squad is very united, both management and players, and the situation has probably drawn us closer together. It's made us more determined to put all the hard work we've been doing over the four years under Melissa and prior to that - let's not forget we haven't been in a position to go to the Commonwealth Games since Melbourne 2006 - to make it through all the challenges, that we describe as hurdles to get over rather than barriers to run in to. It's spurred us on even more.
Sky Netball: how important was Melissa Hyndman in the team's recent success?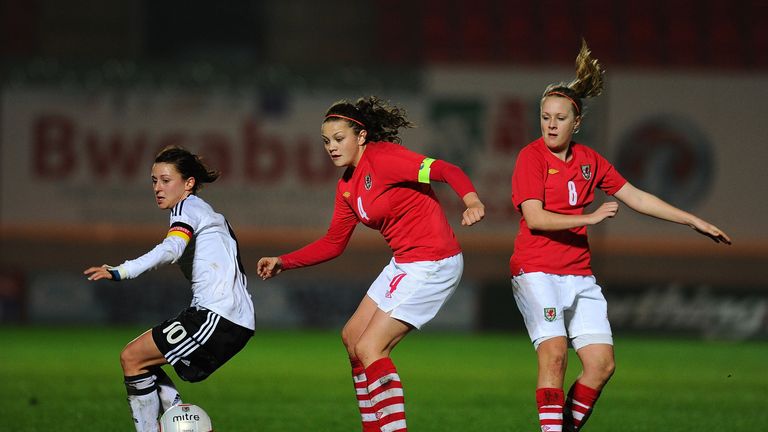 Suzy: The facts say it: we went from world ranking 19th to eighth position and that's one of the best performances by a Welsh coach. We now have to take that on and make sure Welsh netball goes even further. We've got a great belief that we can break in to our target top five. We might have to change a few things, because in order to perform you have to have enough recovery and we're all working really hard. Our management team are managing it really well at the moment because we all have full-time jobs as well. We train at both ends of the day and it's that desire, will and commitment from the team to achieve what we set out to four years ago that's so important. When we go out on that court we don't want to be the 'and they were there' team. We made that statement in the World Cup in Singapore where we the underdogs and as the tournament went on - I'm not saying they were outstanding - but we put our name out there. We've now got to do our job at the Commonwealths and the World Cup next year and make a statement that says it wasn't just a one hit wonder, we're here to rise up the rankings.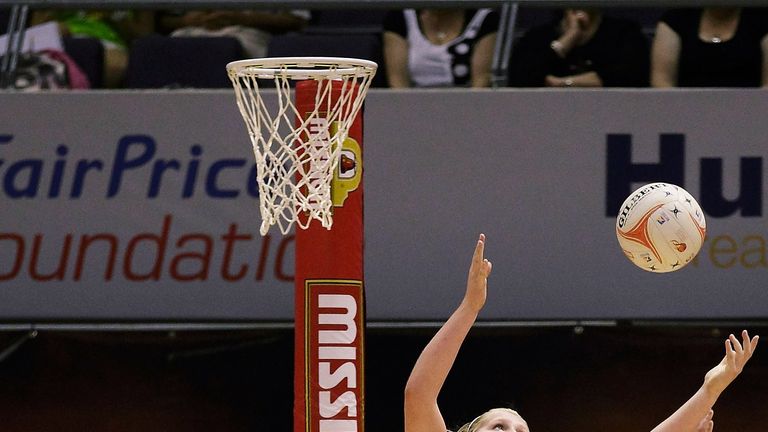 Sky Netball: you're in Pool B with Australia, England, South Africa, can we expect you to shock a few of these high-ranking sides?
Suzy: We don't have any shyness in saying our focus is very much on performance and being competitive and with that we're hoping results will come. That's what we've done in the last couple of years and at the World Cup qualifiers in Cardiff recently. We're going in as an underdog team but any team that judges us in that position will come out sorry. The Commonwealth Games brings the best out in players and the excitement can bring out results that people may not have been expecting. 
Sky Netball: which players in your squad should we keep an eye on in Glasgow?
Suzy: I'm going to be biased and say everyone but there will be some key players. Our goal shooter Chelsea Lewis is young and up-and-coming and with her potential she will play in ANZ one day. Defender Nia Jones, who is also an international football player, is tenacious, determined and ruthless; she hunts with a dogged style - that's something Melissa brought out in a lot of our players. There's also Bethan Dyke in the midcourt, she's young and after stepping on to court this year got her first cap. Bethan is very slick and if any wing defence underrates her they'll regret it.