Netball: Scottish Thistles ready for the ripple of a home Commonwealth Games
By Sian Parry
Last Updated: 23/07/14 12:46pm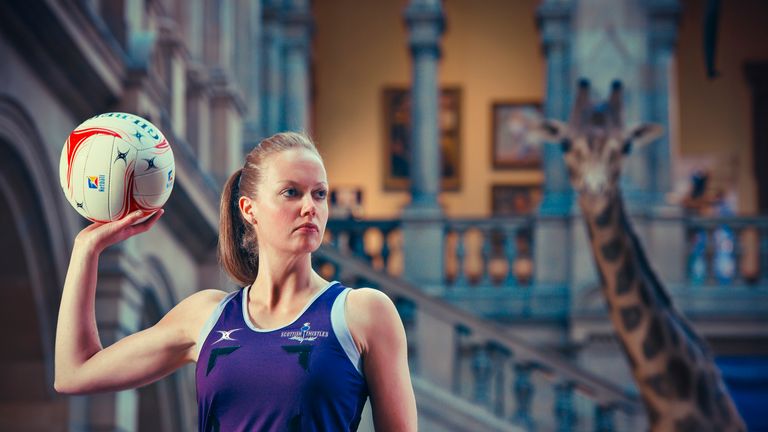 All eyes will be on Glasgow this summer and the Scottish Thistles can't wait.
Scotland have been creeping up the world netball rankings and now sit 11th.
The gap is bridging between them and Wales, South Africa and the others outside the 'big top four' nations, but a home Commonwealth Games could be just the catalyst to propel Scottish netball to new heights.
Scotland Commonwealth Games squad
Claire Brownie, Karin Connell, Rachel Forbes, Lesley MacDonal (captain), June McNeil, Fiona Moore-McGrath, Hayley Mulheron, Samantha Murphy, Jo Pettitt, Gemma Sole, Fiona Themann
Every one of the 3,000-seater capacity matches has sold out during the Games and with the sport's finest players descending on Glasgow, it's only a matter of time before the future of Scottish netball feels the ripple effect of success.
We spoke to Thistles' captain Lesley MacDonald about what these home Games mean for the present and future of netball north of the border.
Sky Netball: There are just a couple of weeks to go until your home Commonwealth Games start, how are you feeling?
Lesley: There's such a huge buzz around the squad. We just finished our overall Team Scotland camp last weekend with all 310 athletes and management staff - that really made it hit home. Even just being out and about around the city you can feel the buzz, everyone is talking about the Games.
Sky Netball: What's the training regime been like ahead of the Games?
Lesley: We've had a lot of preparation. There was a World Cup qualifier at the end of May, from which we successfully qualified for Sydney next year. That was a tremendous result for us because we failed to qualify last time. It shows we're improving with our rankings. We've also just come back from a Tri-series in South Africa (world no.6), which again probably takes us in to the level above in terms of rankings.
We're realistic in what we want to achieve but we played against New Zealand in a friendly match series in January this year to get experience and exposure against the higher-ranked sides.
Lesley MacDonald
We put in some good performances, despite being disappointed with our first game, but in the second and third we really challenged and contested the game really well to get a final result with just 13 goals in it. It shows we can compete against teams that are higher ranked than we are and from those results you can see we've had some really good preparation. We are on the court and in the gym doing our usual strengthening and conditioning with Future Sport from Sport Scotland which continues to support us in the lead up to the Commonwealth Games.
Sky Netball: there are some tough teams in your group including New Zealand (2), Jamaica (4) and Malawi (5), how do you prepare for matches like these?
Lesley: We're realistic in what we want to achieve but we played against New Zealand in a friendly match series in January this year to get experience and exposure against the higher-ranked sides. Our coach, Gail Parata, who represented New Zealand, has a close links with the Silver Ferns. You want to go out there and put in a really good performance against these teams and also learn at the same time, but we want to make sure we're challenging and contesting all the time in every game and that's something we have definitely started to develop since the start of the year. Our coach has brought us a new style that ensures, regardless of the opposition, we are there to compete and challenge for the full 60 minutes.
Sky Netball: Who are the key players in your squad for us to keep an eye on during the Games?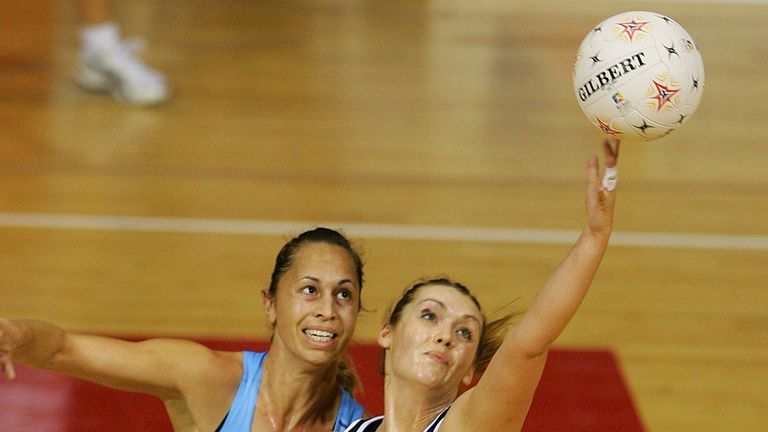 Lesley: Kaz Connell in our midcourt can hopefully earn her 100th cap during the Games and that's a tremendous achievement, regardless of the sport. She takes the attacking unit and controls it. She can find the shooter under the post regardless.
Rachel Forbes has been in our squad for the last two years now. We call her the 'silent assassin' because she's an absolute dark horse and relentless at wearing her opponents down. From a defensive point of view she really brings the unit together and makes them gel.
Shooting wise, Jo Pettitt, our youngest member, was a star at the World Youth Championships last year and has worked extremely hard to earn her place in the squad. She's a very laid-back character but deceiving with it. She's strong and agile in the circle and is certainly one to watch for many more years to come.
Sky Netball: How important will these Games be to the future of Scottish netball?
Lesley: With all major tournaments we always talk about legacy and promotion of the sport. From these Games we do hope that there will be a legacy thereafter and we continue to promote and create the buzz around netball in Scotland. We want it to be the number one sport for females in the country, we want more people to be active and playing the sport, whether that's from primary school age to recreational use in a scheme like 'Bounce back to Netball'. There's a programme planned for after the Games to ensure there's an additional legacy and hopefully we can get people back in to the sport even if they haven't played it since they were at school. 
Sky Netball: How will it feel leading your team out in that first game in front of your home crowd?
Lesley:  Even you just describing it gives me goosebumps. It's not something that we've talked about as a team but we know it's something we need to be prepared for. It's a sell out for all our matches across the board, which is tremendous for the sport and shows that people are interested to see us. With it being a home event we know that those crowds are going to be our extra person when it comes to our matches and the cheer and support will give us the extra boost when we're on the court for those 60 minutes. That extra support is certainly going to make us want win that bit more.