Confident Cookey
England netball captain Pamela Cookey confident gap is slowly closing with teams from Down Under.
Last Updated: 18/01/13 6:14pm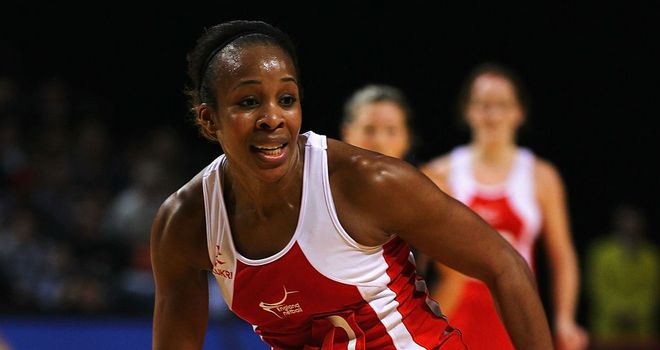 With the first International Netball Series clash being held at the University of Bath on Sunday, Cookey is excited that her sport is growing in popularity, with England now a real threat to the dominant forces of Australia and New Zealand.
Australia won the series 2-1 the last time they were on these shores but Cookey is confident this can now be turned around.
She told Sky Sports News Radio: "Recently we have been closing that gap, shown by the scorelines. We're not quite there yet but on any given day anything can happen and we just want to be more consistent."
Along with Sunday's game being sold out, Cookey added that Sky Sports' coverage of the Superleague had helped promote the sport greatly.
"It's been amazing," she said. "It's great, people can actually experience it and understand what we do and enjoy it as well which they haven't had in the past."
As the beginning of the series draws nearer, Cookey insisted her team are ready and excited to face the tough opposition.
She continued: "It's a great honour to be captain of such a great team of athletes; the girls are really psyched and ready to take on Australia in the coming weeks.
"We are pulling together and gelling together and our aim is definitely to take this series.
"We're really excited that so many people are appreciating the sport and want to come and support us."
Catch England vs Australia, 5pm, Sunday, Sky Sports 4