London legacy
We speak to Olympic and world champion Helen Glover about the effect London 2012 has had on the sport of rowing
By Alex Williams
Last Updated: 27/09/13 7:24pm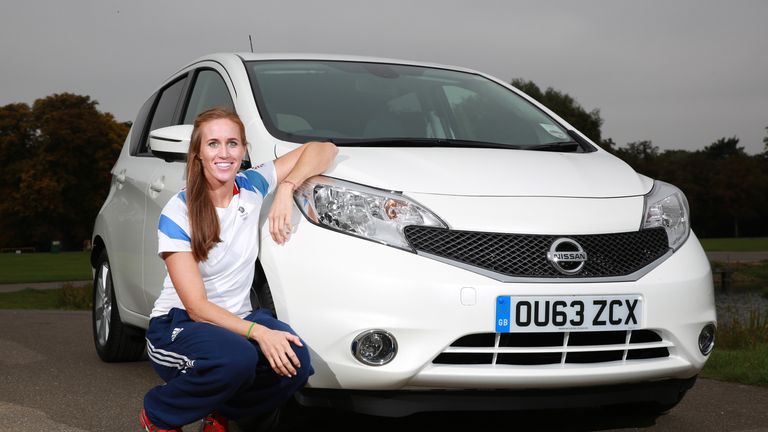 It was not until the fifth day of competition when rowers Helen Glover and Heather Stanning took victory in the women's coxless pair that God Save the Queen was played on the podium.
But the success that followed over the next two weeks whipped the host nation into a frenzy and saw Britain compile their biggest medal haul in over a century.
A central part of that historic tally was built on the waters at Eton Dorney, as Glover and Stanning sparked a brilliant run which saw Team GB top the rowing medals table and win three of the six titles on offer in the women's events.
But for all the golden moments, the buzzword in both the build-up and aftermath of the Games was "legacy", the hope being that London 2012 would benefit the nation on an economic and grass-roots sporting level for several years to come.
So while Glover went off to win a gold medal at the 2013 World Rowing Championships, attention turned to the general public's participation level in sporting activities, the statistics showing that after an initial surge after the Games, the numbers started to drop off again.
But Glover is convinced that her sport, so memorably thrust into the spotlight last August, has not been forgotten about.
"I can only speak from my experience, but I feel a massive difference," Glover told Sky Sports.
"Before the Games I didn't really meet anyone who knew that much about rowing. But (since) I've met so many people who have an interest in and follow rowing, and a lot of people who have started rowing.
"I've spoken to a lot of coaches and pretty much every single club in the country has been oversubscribed with people wanting to start rowing. The only reason they can't take on more people is because they either haven't got the coaching or the equipment.
"So many people are wanting to start rowing, I get so many tweets and meet people who are telling me about their sons, daughters, aunties, uncles...
"I have noticed a lot more people having an interest and having a go."
She added: "Before I started rowing I was a PE teacher, so I've seen first-hand the difference sport can make to young people's lives - confidence, social life, everything."
Although Glover remained at the top of her event in the year following the Olympics she was forced to join forces with a new partner after the Games as Stanning returned to the army.
On the surface it seemed like the transition to new crew-mate Polly Swann was a seamless one, the British duo going unbeaten in 2013 and capping the year by winning the coxless pairs world title in Chungju.
But Glover says: "It was a really tough year for me (since London 2012), especially up until Christmas.
"Coming back after the Olympics you have this massive come down from what you experienced at the Games.
Tough
"And then with Heather Stanning going off and joining the army and me being on my own, for the first six months it was really tough motivating myself. From January onwards Polly and I got in the pairs together and gradually it became easier and easier.
"It's gone better than predicted in terms of results. I was confident that we could be medalling and after the first couple of races it would be clear whether we would have a realistic chance of becoming world champions or not.
"I didn't think we'd be unbeaten this season, I really didn't. But we won one race, won the next race and after you've won a couple it sort of becomes unacceptable to lose.
"By halfway through the summer it was absolutely clear we wanted to get that title of world champions. It's been an amazing year."
Glover has stuck to her ambition of continuing her career with an eye on more glory at Rio 2016, but admits keeping the motivation high was difficult after the London experience.
"Having experienced quite a different lifestyle, rowing in comparison is so unglamorous," the 27-year-old said.
"I'd never experienced any media but suddenly I was in a studio with hair and make-up and meeting all sorts of glitzy, glamorous people - and the next day I've got to wake up at 7am and go out in the snow and train.
"It's such a different lifestyle and you've got to really want it to be successful."