Kristian Thomas and Rebecca Tunney to be in action at Glasgow World Cup
Great Britain's Olympic gymnasts Kristian Thomas and Rebecca Tunney will compete at the Glasgow World Cup.
Last Updated: 30/10/12 7:02pm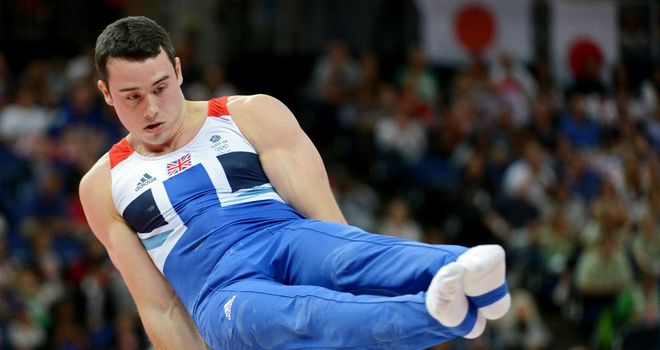 Thomas, who won team bronze at London 2012, will line up alongside Olympic all-around silver medallist Marcel Nguyen of Germany and bronze medallist Danell Leyva of the United States.
The men's competition will also see Japan's Olympic and world team silver medallist Kazuhito Tanaka compete against razil's Sergio Sasaki Junior, Spain's Fabian Gonzalez, Japan's Yusuke Saito and Ukraine's Oleg Verniaiev.
The women's event also boasts a strong field, with British champion Tunney, who only turned 16 last week, taking on Romania's Olympic bronze medal winner Larisa Iordache and former world and European champion Vanessa Ferrari of Italy.
Britain's Niamh Rippon, who won silver at the 2010 European championships, will also compete at the Emirates Arena.
Germany's Elisabeth Seitz, Japan's Wakana Inque, Canada's Kaitlyn Hofland and Elizabeth Price of the United States complete the line-up.
"I'm really excited to back competing in front of a home crowd in Glasgow and against some amazing gymnasts," Tunney said.
"This year, my first as a senior has been incredible. Becoming British champion, making the Olympic team and feeling the massive support from the British public has been like a dream and to compete back at home is the perfect way to end my year."