Badminton England announces plans for events to move location
Badminton England announces that the Yonex All England Open Championships could move from their present home.
Last Updated: 12/11/12 2:48pm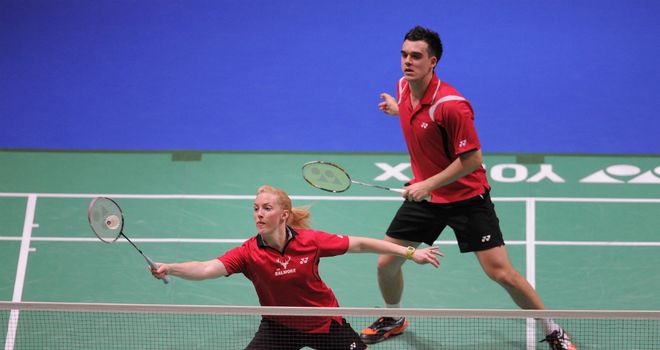 The national governing body has invited towns and cities to bid to host its most prestigious tournament as well as the National Championships - which are due to be held in Manchester next year - and other international events.
The All England has been held in Birmingham since 1984.
A statement read: "Badminton England wants to give Birmingham and other cities a chance to take a fresh look at the Yonex All England Open Badminton Championships, as partners to take it to the next level.
"Badminton England is asking locations to bid for the right to host the event from 2015 onwards and also invites expressions of interest in hosting other international events, which include England internationals."
Chief Executive of Badminton England, Adrian Christy, added: "This process is about looking across our events portfolio and providing fans in this country and worldwide the best possible experience of badminton. We also want to increase awareness of the exciting international events that take place in England and reach new fans to grow our sport.
"Badminton is a fantastic sport that can be played by men and women, boys and girls of all ages. Our sport has a major global following, particularly in Asia, and the Yonex All England Open Badminton Championships is one of the most prestigious annual badminton events in the world.
"With more than 200 top international competitors and a global broadcast reach of 340 million it is an event at the pinnacle of world class badminton. We want to build on this position and through this process talk to potential partners who can work with us to build our events, and help take our sport to new levels."