Chris Adcock to renew on-court partnership with fiancée Gabby White
Chris Adcock will renew his on-court partnership with fiancée Gabby White from next year.
Last Updated: 15/11/12 3:11pm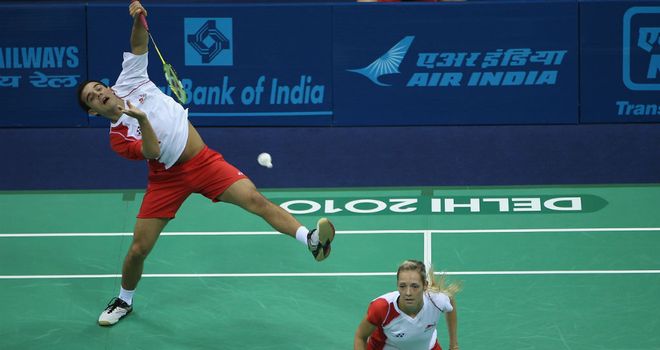 Following the departure of his former mixed doubles partner Imogen Bankier, Nottinghamshire's Adcock needed to form a new partnership.
With Adcock having competed with Bankier for Great Britain at the London 2012 Olympics, the Scot recently announced her intention to focus on the 2014 Commonwealth Games in Glasgow.
Adcock, 23, and White, 22, have enjoyed previous success together at junior level as well as winning last year's English national title.
Badminton England also confirmed that former partner of now retired Olympic silver medallist Nathan Robertson, Jenny Wallwork, will join up with fellow Yorkshire player Andrew Ellis from January.
With the pre-2016 Olympic programme taking shape, five other mixed doubles pairings have also been confirmed.
Jens Grill, GB performance director, said: "We believe the new line-up gives us a solid platform on which to establish world-class mixed doubles partnerships and continue to build for Rio."