Hannah Miley heads Great Britain squad for European Short-Course Championships
Hannah Miley heads a 17-strong Great Britain squad for the LEN European Short-Course Championships in Chatres.
Last Updated: 21/11/12 8:37pm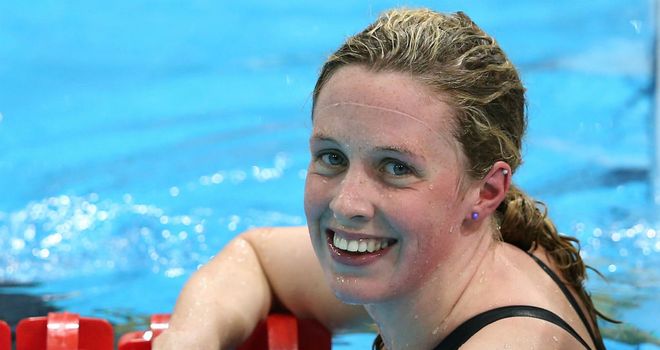 It will be the first competitive action since the Olympics for a number of athletes as they complete their preparations for the new season.
The event, which runs from November 22-25, will also feature mixed relays in international competition for the first time.
Double 2012 Olympic individual medley finalist Miley, who won silver and bronze at last year's competition in Szczecin, will be heading up the team.
The squad also includes 2012 Olympians Aimee Willmott, Siobhan-Marie O'Connor, Craig Benson, Antony James and Marco Loughran. Missing though will be Olympians Michael Rock and Robbie Renwick.
Joining them will be the likes of Jack Burnell, Lauren Quigley and Karley Mann who are pushing their way on to the senior team and who won medals at the US Open meet in August on their senior debuts.
Miley said: "This competition is good because in the middle of a long season it will give me a good indication of where I am with my training and to be able to turn race mode on.
"The year after a Games is always an intriguing one with athletes changing programmes or training patterns so to see where I am compared to my main competitors is really important.
"It's going to be great to be back in a team environment. This competition is about switching back into race mode and having a decent sized team around you is important. And going up to race with the team behind you is great and I can't wait to have that support again."