Skiing: Double for Svindal
Norway's Aksel Lund Svindal completed a double triumph in Lake Louise as he added victory in the super-G to his downhill win.
Last Updated: 25/11/12 9:43pm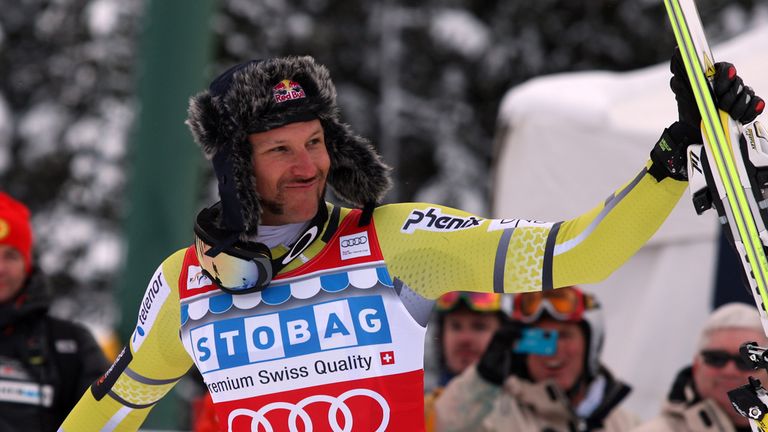 Norway's Aksel Lund Svindal completed a double triumph in Lake Louise on Sunday as he won the opening super-G of the men's alpine World Cup season a day after claiming the first downhill.
The Norwegian's downhill success was his first at the Canadian resort, but he maintained his dominance in the super-G at the venue with a fourth career victory there.
France's Adrien Theaux finished in second place with Joachim Puchner of Austria completing the podium.
Svindal clocked a time of 1 minute 34.96 seconds to come home 0.85 seconds ahead of Theaux and 0.90 seconds in front of Puchner.
"Obviously this weekend I skied very well. I was very, very aggressive. I attacked everything," stated Svindal after notching the 18th World Cup win of his career.
"I'm competitive. I like competing. When you're in the start gate you're nervous and it's stressful in many ways, but I enjoy those feelings."
Vettel triumphs in Aspen
Meanwhile, in Colorado, Austria's Kathrin Zettel held off compatriot and training partner Marlies Schild with a superb final run to win the World Cup slalom race.
Zettel posted a combined time of 1 minute 42.46 seconds after runs of 52.74 and 49.72 seconds to edge out Schild by 0.67 seconds.
Tina Maze of Slovenia was third almost two seconds down on Vettel in a race that Lindsey Vonn skipped as she recovers from an intestinal illness.