Rebecca Adlington calls on British Swimming to appoint new head coach quickly
Rebecca Adlington has called on British Swimming to appoint a new head coach as soon as possible.
Last Updated: 04/12/12 12:09pm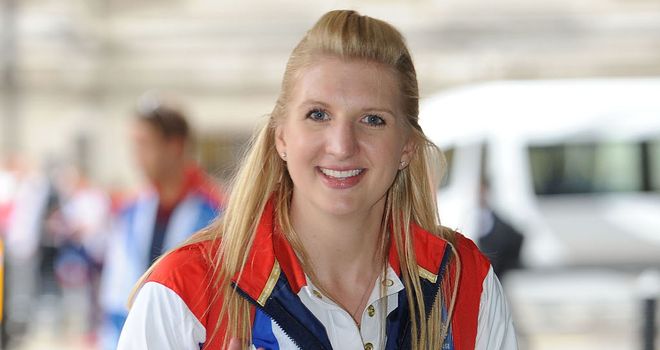 Immediately after the pool programme at the 2012 Games, Dennis Pursley vacated the head coach role, although his return to his native United States to coach at the University of Alabama had always been his intention, rather than any reaction to Team GB's poor showing.
The British team came away with just three medals - two bronzes by Adlington in the 400 metres and 800m freestyle and Michael Jamieson's silver in the 200m breaststroke. Devastated national performance director Michael Scott quickly announced a review.
Five men, including Bob Bowman, Michael Phelps' coach, were appointed to the panel. However, by the time it was published on Sunday, Scott had resigned after refusing to relocate from Australia, where his family are based.
The Australian had been splitting his time between Britain and Australia but the review concluded the incumbent must be based here full-time.
This has left two key positions vacant although it was always intended the head coach role would not be filled until the conclusion of the review.
Adlington, though, feels it has been too long. She told BBC Sport: "Why is it taking so long? We've been dying for them to appoint a head coach for months.
"Surely, that would make more sense for the head coach to be appointed before the review, even if it was just one who said 'look this is semi-permanent, you might want to continue after the review but you might help us until then making these decisions'.
"A lot of us don't know who we are going to at the moment. Who do we speak to? It's awful what's been going on."
On hold
Names linked with the head role include Bill Furniss, Adlington's own coach, along with Chris Nesbit, who ran the successful off-shore centre set up in Australia during Bill Sweetenham's term.
John Atkinson, British disability swimming performance director, has also been mentioned to succeed Scott.
It would have a significant effect on Adlington if Furniss were to be appointed, having trained with him since the age of 12.
Before the publication of the review, Adlington said: "Literally everything is on hold, he doesn't really know very much.
"He doesn't know who the next head coach is going to be, he doesn't know whether he wants to do it or anything like that.
"I don't want to be nasty to Bill because he is only 58 but he probably wouldn't go on for another four years coaching and if I was to get in (to the pool), I probably wouldn't want to swim for another four years.
"No-one can make a decision, it's not just me - no-one knows what is happening, no-one knows what is happening with the programmes, it's all up in the air - that is the thing for me and Bill.
"Just waiting really - waiting and waiting. I just wish they would get on with it."