British Swimming chief David Sparkes wants to discuss criticism with Rebecca Adlington
British Swimming chief David Sparkes is seeking an urgent meeting with Rebecca Adlington after her recent comments.
Last Updated: 04/12/12 7:55pm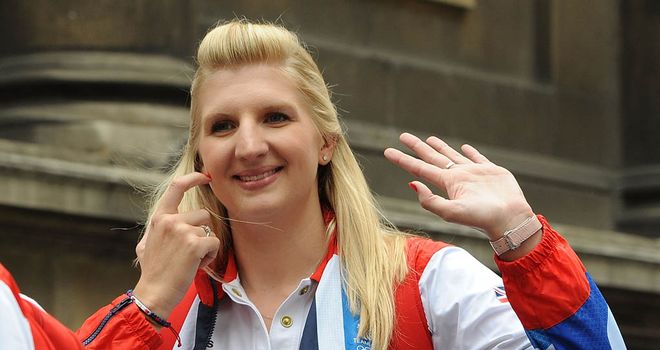 Adlington has been vocal in her displeasure with British Swimming recently, first criticising that there is no new head coach following Dennis Pursley's return to the United States immediately after London 2012.
Those comments were followed by further criticism of the governing body, saying she felt "insulted" after the review into the team's under-performance at the Olympics.
"I don't quite yet know what the problem is but I hope to soon because I am desperately trying to set up an early meeting with Rebecca and her colleagues," Sparkes said.
"We are just struggling to find a date that meets her needs at the moment. But we are working hard on it."
He added: "If Rebecca felt pretty strongly I am a pretty approachable kind of chap and if she had dropped me an email or have picked up the phone I would happily have met with her.
"I recognise she is pretty unhappy with me now - well with British Swimming - I want to put it right.
"I want to listen to her and hear what she is going to say. I am sure she has got some good stuff to say to us and I want to hear it."
Adlington was one of only two British medallists, the other being Michael Jamieson, in the summer as the team fell short of their base target of five.
A review was announced immediately after but the decision of Michael Scott to resign as national performance director left the sport without an incumbent in two key roles.
On Tuesday British Swimming announced that Mark Perry, currently head of development, would become interim technical leader with immediate effect with Graham Bassi moving from Swansea ITC to take on Perry's role.