Swimming action returns to the pool with World Short-Course Championships
Swimming action gets underway as the World Short-Course Championships start on Wednesday in Istanbul.
Last Updated: 11/12/12 4:12pm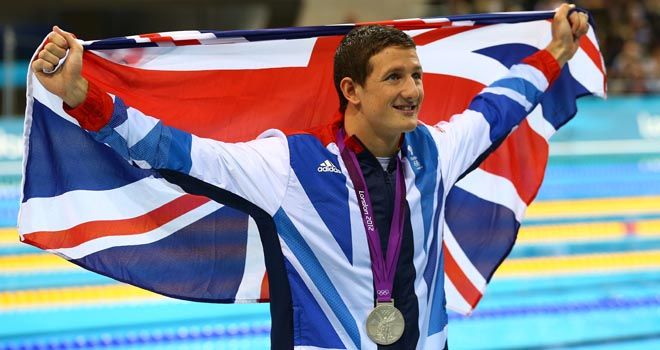 At the 2012 Olympics, performance fell below expectation with just three medals- two bronzes from Rebecca Adlington and a silver from Michael Jamieson. The three medals fell two short of the target set by UK Sport.
Since then, both head coach Dennis Pursley and national performance director Michael Scott have left, although the former had long planned to return to the United States.
However, the Australian's resignation came following the review into London, which asked him to live full-time in Britain rather than split his time between here and Down Under.
Head of development and open water chief, Mark Perry, was appointed interim technical leader last week but not before four-time Olympic medallist Adlington hit out at British Swimming, accusing them of ignoring the swimmers.
Adlington is due to meet British Swimming next month for talks, with eyes now turning to the meet in Sinan Erdem Dome, where Jamieson leads a 19-strong British squad.
The 24-year-old would not let himself get distracted by events out of the water. He said: "I think we are sheltered from it a bit in Bath and I am just looking forward to hopefully posting some good results and do my talking in the pool."
Jamieson is looking to lead by example after his excellent silver in the 200m breaststroke, in a race which is loaded with talent in Turkey.
As well as Jamieson, Daniel Gyurta - who held off the Briton in London to win gold in world record time - and Akihiro Yamaguchi, who went on to lower the Hungarian's mark in September, will face off.
Good form
Jamieson believes he will need to break his own British record if he is to challenge for a medal. He added: "I am excited to race against these guys.
"I have never raced Yamaguchi before so I am excited to see how I shape up against him and it is going to be a strong field.
"I think it is going to be a really fast event, there's been some pretty fast times posted on the World Cup circuit over the last month or two."
Having impressed at the BUCS short course last month, the Glaswegian is on good form. He is now in the midst of gruelling yardage thanks to Bath ITC chief McNulty, who is also the head coach in Turkey.
McNulty enjoyed a successful Games and is a popular figure within swimming. It would be of little surprise to see him linked with the head coach role.
However, he was concentrating on the next five days, adding: "We've all had our breaks after the Olympics and I think it is great to get back into swimming and to start the four years (Olympic cycle) again.
"There have been a few distractions but this is the part we all like doing - we like to coach, we like to swim. We've put everything behind us and are just moving on with swimming - and that's the main thing.
"I am speaking to the group tonight and one of the things I want to say is - you can be a World Championship semi-finalist, or finalist or medallist and this is a great opportunity to take.
"When you do the long-course worlds that is really hard but you can be a world finalist or medallist and add that to your CV, and I think that is what I am going to push tonight - there are opportunities there."
On Wednesday, Jamieson will go in the 100m breaststroke along with world junior champion Craig Benson.
Also in action for Britain will be former European champions Fran Halsall and Lizzie Simmonds alongside youngsters such as Matt Johnson, who is making his senior international debut.