England Hockey confirm appointment of Danny Kerry as performance director
England Hockey have confirmed the appointment of Danny Kerry as performance director.
Last Updated: 12/12/12 12:39pm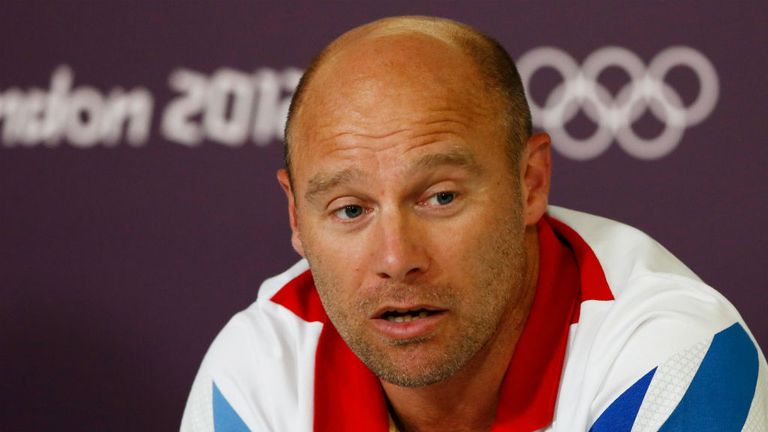 Having been head coach of the England and Great Britain women's hockey teams since 2004, Kerry oversaw the most successful period in their history, most recently at London 2012, leading GB to Olympic bronze.
In his new role as performance director, he will be responsible for overseeing the programmes of the England and GB senior and junior national sides. There will also be coaching development as well as the player pathway in England.
He will become one of five executive directors with England Hockey.
Officially beginning his new job on January 2, the 42-year-old is succeeding David Faulkner, who is stepping down after almost eight years in the post.
Kerry said: "My new role in performance sport represents significant but exciting challenges for me.
"Hockey has undergone a lengthy period of change since I began as head coach. The Single System player pathway has been implemented and our governance has evolved and is now seen as a model for others.
"The national teams have trained at a level of professionalism never before seen in our history and as a result we have won medals at world and Olympic level.
"We have seen significant progression in our standing internationally, not just in terms of the performances of our national teams but also in our ability to host world level events.
"How we move on - the high expectations we set of ourselves to continue to grow - is something I look forward to now focusing my energies on with our first class and highly experienced performance team."
Chief executive of England Hockey, Sally Munday, added: "Danny has shown strong leadership in his position as head coach and has demonstrated he has the skills, knowledge and relentless drive for success that is required for the role of performance director.
"He shares our ambition to support our athletes in achieving consistent medal winning performances."
The recruitment process to appoint a new head coach for the England and GB women's teams will begin in the new year.