Hannah Miley grabs gold for Britain at World Short-Course Championships
Hannah Miley won Great Britain's first gold at the World Short-Course Championships in the 400m individual medley.
Last Updated: 13/12/12 9:15am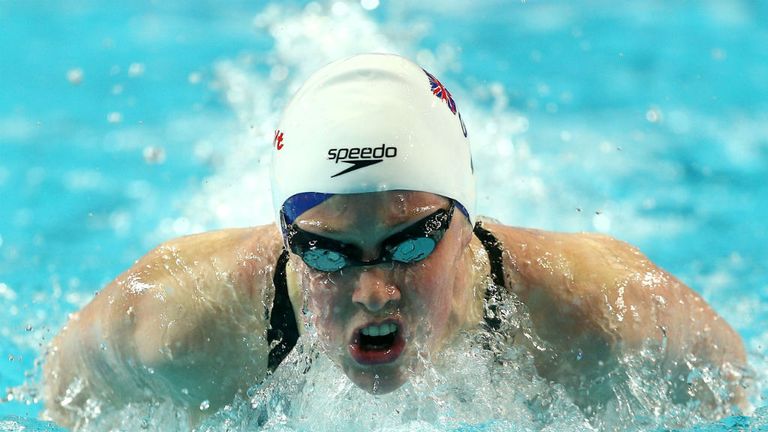 The 23-year-old Brit qualified fastest for the final, although she felt that Ye had held back on the freestyle leg in qualifying.
Fourth at the halfway stage, Miley produced a superb breaststroke leg to move into the freestyle in first place.
As expected, Ye came back strongly on the freestyle leg but Miley held her off to win in four minutes 23.14 seconds, a championship record.
It was Britain's second medal of the night following Jemma Lowe's bronze in the 200m butterfly.
Lowe led at the 150m mark and, although she was overtaken by Hungarian Katinka Hosszu and 2012 Olympic champion Jiao Liuyang, she lowered her own British record to 2mins 03.19secs for bronze.
"I'm really pleased with that," Lowe stated. "I didn't know what to expect after this morning when I was in that slow heat by myself and I just scraped into the final.
"Because I have won a medal previously at world short course I was really determined to get up there so I just gave it my very best tonight and I can't believe how it worked out."
There was no such satisfaction for Michael Jamieson, the Olympic 200m breaststroke silver medallist.
The Glaswegian was frustrated, despite setting a new personal best of 58.56 in the 100m breaststroke, only good enough for 12th.
He said: "It's the same old story on the 100, I just can't keep up with the bigger guys.