Michael Jamieson takes silver medal in Istanbul behind Daniel Gyurta
Michael Jamieson claimed a silver medal in the 200 metres breaststroke at the World Short-Course Championships.
Last Updated: 14/12/12 7:52pm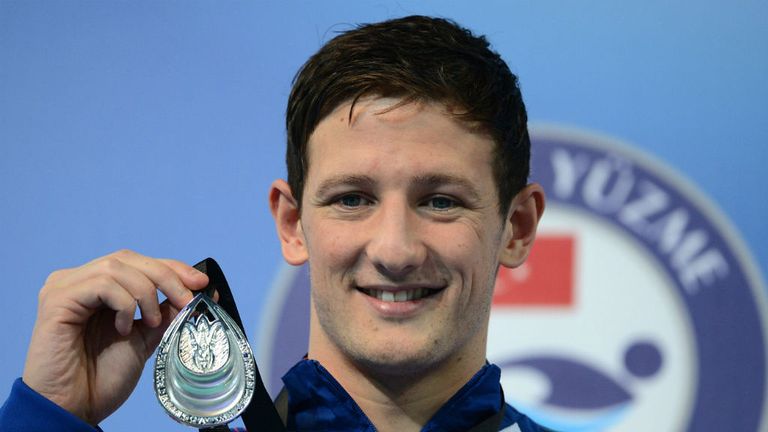 The 24-year-old, who also won silver at the London Olympics, had only just squeezed into the final as the slowest qualifier, branding his performance in his heat as "hopeless".
However, he saved his best for when it mattered, touching second behind Daniel Gyurta, who also beat him to gold at the summer Games, in a new British record of two minutes 03.00 seconds.
Jamieson said: "It just goes to show the power of psychology. I was disappointed with the 100m the other day and this morning.
"To be honest, after I came out of that heat I didn't even want to swim the final after seeing the result, I was just so annoyed.
"But I just went back and dressed myself down a bit - it just goes to show you can race best times unrested.
Fellow Brit Andrew Willis finished in fifth position, just 0.21secs off the podium.
Ryan Lochte broke his own world record in the 200m individual medley final, finishing the eight laps in one minute and 49.63 seconds to take gold.
Meanwhile, Lizzie Simmonds - a Bath stablemate of both Jamieson and Willis - was fifth in the 200m backstroke.
The 21-year-old also squeezed in as the final qualifier but was on course for a medal when she turned third with 50m to go. However, she was overhauled and finished in 2:04.55, 0.40secs off the podium.