World Cup skiing: Munich joy for Felix Neureuther and Veronika Velez Zuzulova
Felix Neureuther and Veronika Velez Zuzulova claimed World Cup victories at the parallel slalom event in Munich.
Last Updated: 01/01/13 10:30pm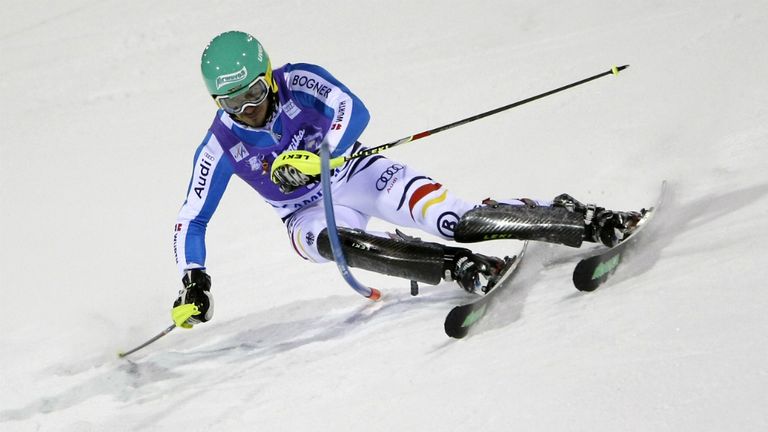 In front of 15,000 fans in the city's Olympic Park, German Neureuther upstaged Austrian World Cup holder Marcel Hirscher in the final.
Hirscher still earned 80 points in the overall standings to close the gap on Norway's Aksel Lund Svindal, who was knocked out in the first round of an event involving the 12 best slalom specialists and the four best all-rounders.
"The crowd was going crazy. It was such a big motivation for today. I'd beaten Marcel once before this season. I knew I could do it. I just had to take every risk," said Neureuther.
France's Alexis Pinturault, winner of a similar event in Moscow a year ago, was third this time.
Hot streak
In the women's competition, Slovakian Velez Zuzulova made the best of her current form to beat World Cup leader Tina Maze in the final.
Winner for the first time in the Austrian resort of Semmering on Saturday, Velez Suzulova made it two in a row thanks to two blistering runs against Slovenia's Maze.
"It took me eleven years to win my first race and now I made two in three days," she said. "I was hoping that the other girls partied a lot last night and would be tired today."
Austria's Michaela Kirchgasser finished third.