Sky Sports will screen the World Championship of Ping Pong live from Alexandra Palace on Saturday and Sunday
The World Championship of Ping Pong takes place at Alexandra Palace this weekend, live on Sky Sports.
Last Updated: 04/01/13 11:11am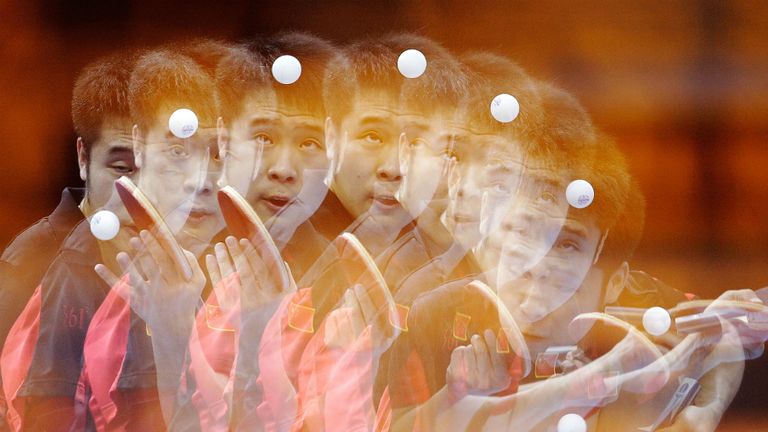 The two-day tournament brings together 64 of the world's best players with a prize fund of $100,000 on offer.
The players, who will use traditional sandpaper hardbats, are split into eight groups of eight for the opening "double elimination" round which will whittle the field down to 32.
The action starts on Saturday and takes place on eight tables. There are a total of 10 matches - best-of-three sets, race to 11 points - in each group.
A player can advance to the last 32 with two straight wins, while two defeats in a row means automatic elimination.
Four players from each group will advance and then it is a straight knockout all the way.
Our coverage starts on Sky Sports 2 at noon on Saturday and continues throughout both days.