Ted Ligety capitalised on Marcel Hirscher's error to win in Adelboden
Ted Ligety claimed a dramatic victory in the World Cup giant slalom in Adelboden on Saturday.
Last Updated: 12/01/13 2:15pm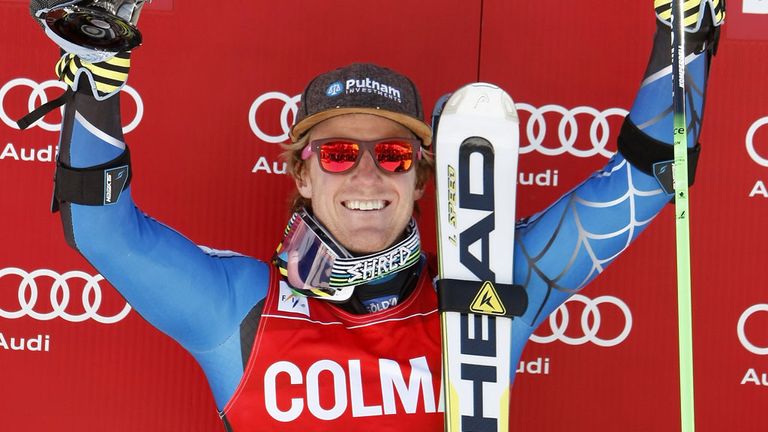 The American looked booked for second spot as great rival Marcel Hirscher stormed the second run after leading at halfway.
But the Austrian got badly out of shape in the treacherous bottom section and blew the second's advantage he had, eventually coming home 16th.
Ligety was the penultimate racer and he duly assumed pole position after nailing the second descent, besting Fritz Dopfer's combined time by 1.15secs in two minutes 28.67 seconds.
Dopfer had earlier edged past fellow German Felix Neureuther but with Hirscher blowing out they were happy to stand either side of Ligety on the podium in the end.
"Marcel Hirscher was blowing me out of the water, big time, so I got lucky today," said the winner. "I'm happy to win here, it's been a difficult hill for me in my career.
"It's nice to finally get a win. The second run went very dark and bumpy and this hill is very tiring. I was lucky enough to have enough strength to stay on my feet."