Hockey: England squad for Investec Challenge contains eight debutants
England's squad for next month's Investec Challenge in South Africa contains eight debutants.
Last Updated: 21/01/13 2:49pm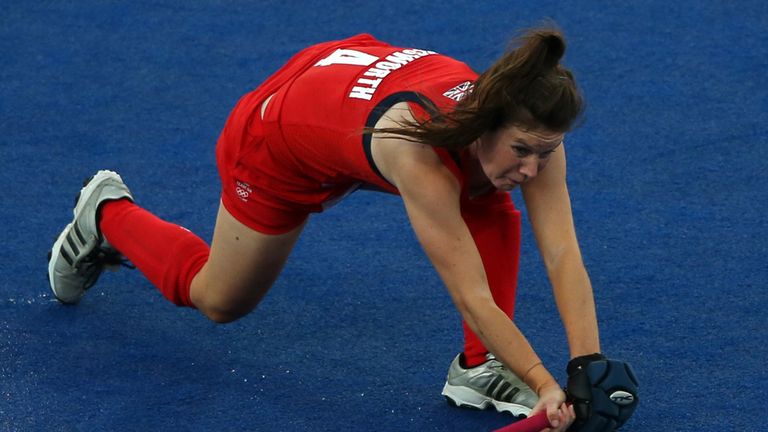 Loughborough Students' Laura Unsworth and Leicester's Nic White both played at the London 2012 Games.
They are joined by newcomers to the senior set-up Sarah Haycroft (Surbiton), Giselle Ansley (Loughborough), Jo Hunter (Leicester), Joanna Leigh (Clifton), Hollie Webb and Ellie Watton (both Beeston), Sophie Bray (MOP, Holland), Steph Elliott (University of Durham) and Lauren Turner (HDM, Holland).
Following head coach Danny Kerry being promoted to director of performance and assistant coach Craig Parnham joining the United States programme, the squad will now be led by Karen Brown, assistant coach to England and GB women since 2006.
She will also be assisted by Craig Keegan, England Under-21 women's coach and David Ralph, director of hockey at Loughborough University and ex-England Under-21 men's coach.
In their opening match on February 4, England face South Africa before taking on Holland and Australia in the four-team tournament in Cape Town.
Brown said: "It's a great opportunity for us to look at new players for the next Olympic cycle, as well as providing an opportunity for some players who just missed out on Olympic selection.
"The high-quality opposition will mean a steep learning curve."
Squad: M Hinch (GK), J Hunter, N White (Leicester); K Mackay (GK, Bowdon); G Ansley, L Unsworth (Loughborough Students); S Bray (MOP); S Elliott (University of Durham); S Gilbert, S Quek (Reading), S Haycroft (Surbiton); B Herbert (Pinoke); J Leigh (Clifton); D Newton, S Townsend (Canterbury); L Turner (HDM); E Watton, H Webb (Beeston).