The Australian authorities are determined to stamp out drug use in sport
Australia's Sports Minister Kate Lundy says the authorities will introduce tough measures to fight corruption.
Last Updated: 07/02/13 4:02pm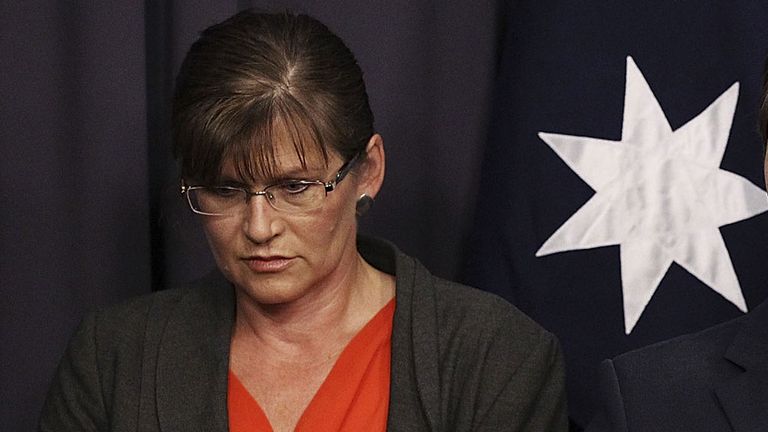 The Australian Crime Commission has taken a year to complete the investigation, which reveals widespread doping across various sports.
Specific players, teams and coaches could not be named for legal reasons, but the investigation has found that doping is prevalent and that, in at least one case, an entire team is believed to have doped.
It also claims that some athletes are taking drugs that haven't been approved for human use and that doping programmes are being run by sports scientists, coaches, support staff, doctors and pharmacists.
The Commission also believe that organised criminal networks are involved in the distribution of drugs and have found evidence of at least one case of match-fixing.
Richard Ings, the former chief of the Australian Sports Anti-Doping Agency, said: "This is the blackest day in Australian sport."
The ACC revelations come in the same week that prominent AFL club Essendon asked authorities to investigate the use of supplements used in its 2012 fitness program.
And the club's former staffer Steve Dank is the subject of a Federal Police investigation into performance-enhancing drugs in football.
Investigations
The body which runs Aussie Rules Football and the National Rugby League are launching independent investigations into the drug use and all of Australia's major sports will now set up 'integrity units' to counter doping and match fixing.
Lundy said: "If you want to dope and cheat, we will catch you. If you want to fix a match, we will catch you.
"And, as you can see by the investigations that have taken place, we are well on the way to seeking out and hunting down those who will dope and cheat."
Justice Minister Jason Clare revealed that "multiple athletes from a number of clubs in major Australian sporting codes are suspected of currently using or having previously used peptides, potentially constituting anti-doping rule violations".
And Clare says the revelation that organised crime syndicates are involved in the distribution of the banned substances is particularly troubling.
"Links between organised crime and players exposes players to the risk of being co-opted for match-fixing and this investigation has identified one possible example of that and that is currently under investigation," he said.
World Anti-Doping Agency president John Fahey said of the report: "It tells us how wide (and) how deep this problem is that, in a country that prides itself on fair play, we've got a problem of the nature we've heard of today.
"It seems to be history in sport that you'll address these issues only when something surfaces and you'll try to avoid it until that time.
"That was the case in the Olympic movement with doping. It was the case in cycling. Now, sadly, it's the case it seems here in Australia."