Prime Minister Julia Gillard has condemned the use of banned substances
Australian PM Julia Gillard says she is sickened by a report which claims doping is widespread in Australian sport.
Last Updated: 08/02/13 9:59am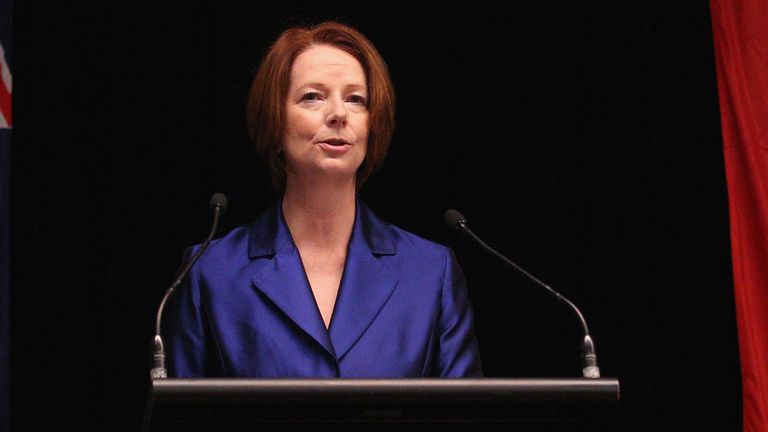 The Australian Crime Commission released the results of a year-long investigation on Thursday and said they had unearthed evidence that the use of performance-enhancing substances was prevalent, and that match fixing may have taken place.
And Gillard, who is in New Zealand for talks with Prime Minister John Key, said: "All sports fans, including me, find this pretty sickening.
"We are people who go and sit at grounds, or watch on TV, and marvel at amazing sporting prowess.
"We cheer on the deeds and the sense that anything we've seen has actually been fuelled by banned substances, I think would be pretty sickening."
However, beach volleyball player Kerri Pottharst, who won gold at the Sydney Olympics in 2000, does not believe doping is endemic in every sport.
Tarnish
She said: "People are saying it's the blackest day in sporting history, I think that's a bit of a generalisation.
"It's perhaps the blackest day in (Aussie Rules) football history, but there are a lot of other sports in Australia, such as ours, many other clean sports.
"I think to tarnish us all with the same brush is really unfair."
Paul Marsh, chairman of the Australian Athletes Alliance (AAA), also says he fears that the reputation of all athletes has been damaged by the allegations.
"This always happens, when there's a lack of detail," said Marsh. "Unfortunately, every athlete has been put under question. For sports that haven't even been identified (in the report), the players' reputations are potentially being tarnished.
"My first reaction was that I was pretty disappointed in the way we heard the news."