Maria Hoefl-Riesch took gold in the super-combined at the World Championships
Maria Hoefl-Riesch rescued a poor World Cup season with victory in the World Championships super-combined Schladming.
Last Updated: 08/02/13 4:33pm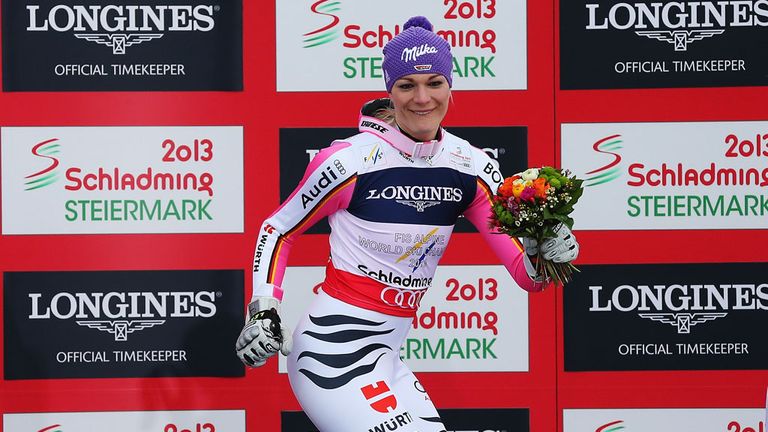 The German was fourth after the downhill before posting the second-fastest time in the slalom to clinch gold in two minutes 39.92 seconds.
Tina Maze of Slovenia was 0.46secs back in second place with Austrian Nicole Hosp taking the bronze after descending fastest in the slalom.
"I can't believe it," Hoefl-Riesch said. "The last couple of weeks have not been easy. I had only two podiums this entire season so I wasn't coming here as a favorite.
"My goal was to win any medal, the colour didn't matter to me. Incredible, it is gold.
"I am surprised as my slalom didn't feel great. I was a bit too conservative. I didn't finish my last two slaloms on the World Cup so that made me cautious."
Maze had shared the lead after the downhill with Anna Fenninger but the defending champion straddled a gate in the slalom while Swiss Lara Gut was also in contention before skiing out in the second run.
Hosp earned her fifth medal in total at world championships, but her first since 2007, the same year she won the World Cup overall title.