Norway's Aksel Lund Svindal claims second world downhill title in Austria
Norway's Aksel Lund Svindal became just the fourth man to win a second world downhill title with his win in Austria.
Last Updated: 09/02/13 4:31pm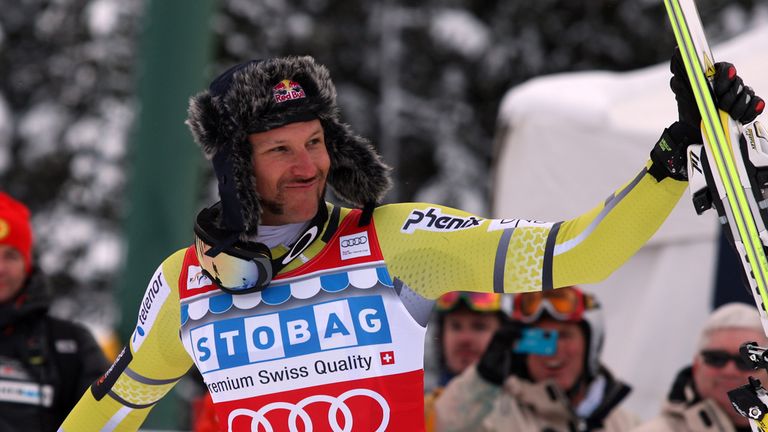 Svindal joined Toni Sailer, Jean-Claude Killy and Bernhard Russi as two-time world downhill champions after his run at the Planai piste.
His time of two minutes and 1.32 seconds was enough to clinch him the title of an event that no-one has ever won three times.
After finishing third in Wednesday's super-G, Svindal was delighted to go two places better and claim a fifth world title and his second downhill after winning it six years ago in Are.
"It's a huge achievement for me to clinch another gold medal today in such a difficult race. I was so tired in my mind and body crossing the finish line after fighting so hard all the way down," said Svindal.
"The course was very hard and even icy in some parts and the visibility was very poor too. I'm really proud to have been able to produce such an effort at the given moment. I was convinced I had given my best and achieved a pretty strong run."
The win continued a great run of form for the 30-year-old Olympic super-G champion, who has now collected gold medals in the last four editions of the world championships and is the first skier to win five consecutive major events including the 2010 Vancouver Games.
Italy's Dominik Paris finished second and France's David Poisson claimed a surprise bronze.
"I felt pretty relaxed at the start after having done so well this winter, and I didn't take great risks at the top to save some energy for the tricky bottom section," Paris said.
"This silver medal is a perfect way to crown that incredible season. I'm very pleased and looking forward for a fun party tonight."