The London Anniversary Games are to take place at the Olympic Stadium in July.
British Athletics has announced that the Olympic Stadium will host three days of competition in July.
Last Updated: 13/02/13 11:24pm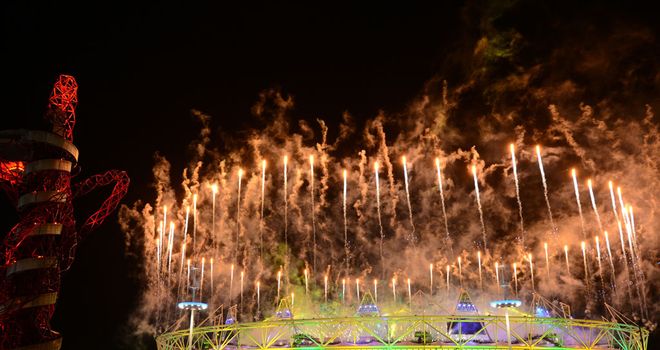 A return to the Olympic Stadium on the anniversary of the opening ceremony of London 2012 had already been announced for 27 July, with the annual Diamond League meeting moving to the Stratford venue from Crystal Palace.
But it has now been confirmed that the meeting will retain its usual two-day format and the London Anniversary Games will take place between 26-28 July, with a day of Paralympic competition on the final day (Sunday).
London 2012 chief Sebastian Coe, who is now chairman of the British Olympic Association, said: "I am delighted that the London Anniversary Games has been confirmed as three days of international athletics this July.
"London 2012 was an amazing year for British sport and what a way to celebrate its success - by welcoming the world back to London once more, to watch the biggest names in athletics.
"It is an important part of the London 2012 legacy that as many people as possible experience world class sport in the world class facilities at Queen Elizabeth Olympic Park and I'm sure the London Anniversary Games will go a long way towards inspiring the next generation of track and field fans."
And wheelchair racer Hannah Cockroft, who won T34 100m and 200m gold in London last summer, said: "It's really exciting. The fact that we're going to have a full audience, and be able to relive the fun.
"We know that we can fill that stadium now - we did it with 80,000 people, two sessions a day, for 10 days, so we know that we can fill the stadium one more time, for just one day.
"If we can do that, then that shows the interest is still there. That's a real challenge for us now, to see if people are still interested in what we're doing.
"It's fantastic that we're getting the opportunity to try that out."