Skiing: Mikaela Shiffrin wins the World Cup slalom title
Mikaela Shiffrin clinched the World Cup slalom title thanks to an astounding second run to overtake favourite Tina Maze.
Last Updated: 16/03/13 2:07pm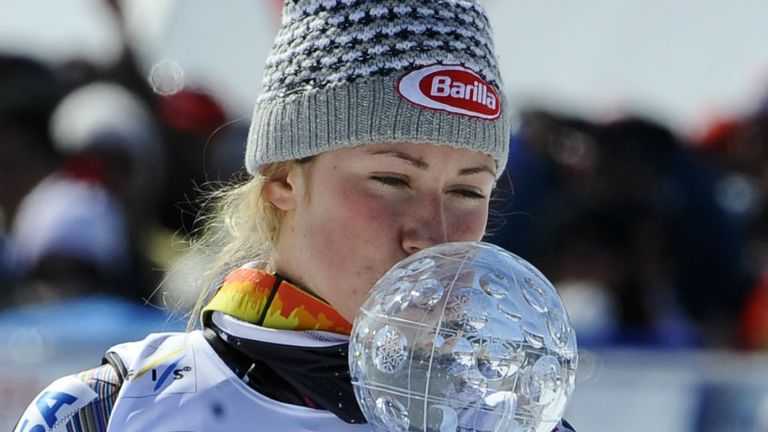 The 18-year-old from Vail, Colorado trailed Maze by 1.17 seconds after the first leg and needed to finish ahead of the Slovenian to lift the slalom crystal globe in her first full season on the circuit.
Shiffrin blazed down the bottom part of course for the fastest time of the second run in the afternoon and, when Maze crossed the line in third, Shiffrin put her hands to her face and sank to her knees in the finish area.
"I'm excited to reach my goals. It's amazing," said Shiffrin, who also won the slalom world championship title last month. I am still trying to find my best skiing but this was my best run of the season."
Super Ted
Meanwhile, Triple world champion Ted Ligety rounded off his season with another giant slalom win on a perfect day for the American team.
Ligety, 28, who secured the giant slalom World Cup globe last weekend, beat overall title winner Marcel Hirscher of Austria by 0.37 seconds to take his sixth win of the season in the discipline.
He also went past 1,000 World Cup points in total for the season and will finish third in the overall standings. Both are career bests.
"I had some of the most unbelievable runs this year," said Ligety. "I was able to keep it going the whole year."